In the middle of hard times, dreams make us hope and fight. To survive, we need dreams and utopias. In fashion as well, dreams play a decisive role. Beauty, body positivity, avant-gardes, creative and multicultural freedom are ideas that determine fashion today. May we also dream and build together a new model of fashion? A more sustainable one?
Fashion is a space of intertwined symbolic, cultural, social values and economic interests. These values and interests are of great importance on the one hand for individual life, for example, to develop one's own identity, on the other hand for economic commitment, and that is why fashion has such a huge impact. The global challenge is to combine these values and areas under the demand for sustainability in regard to the impact of the fashion sector on the planetary boundaries.  We have no choice: we need to achieve this goal together.
Germany as an industrial nation in the middle of Europe is one of the most important countries in the world in terms of textiles and fashion. German consumers spent 65.3 billion euros on clothing and shoes in 2020. German Brands are successful, some German designers are well known, and Berlin is an interesting city of young designers and upcoming avant-garde fashion. At the Global Fashion Conference 2022, we want to focus on concepts, ideas and experiments, innovative projects which have the power to inspire change and are indeed contributing to change.
The linear model of fashion from nature to production, consumption and disposal is challenged by a planet where natural resources are being explored, where millions of pieces of clothing and shoes are being bought every minute and where tons of disposable clothes are placed in landfills and gave rise to a fashion which is the focus of the Reports on "Dirty fashion", by the Foundation of Changing Markets. The social aspects of working conditions throughout the value chain in the Fashion business is also an aspect of utmost importance. Human rights are at stake, and not only in the South hemisphere.
This situation has led to one of the greatest challenges in human history: the consideration of limited resources and the implementation of global requirements for climate protection and social responsibility in the context of the UN Sustainable Development Goals. Compliance with standards of sustainable business practices and aesthetics is on the agenda of decision-makers, and this means all of us. Solutions must be found immediately in the fashion sector – textiles, apparel, shoes and leather goods, accessories, jewelry, beauty –, solutions from raw materials to post-consumption, leading  to circularity, involving producers, retailers, consumers, specialized Press. Freedom to think and exchange ideas is key when it comes to finding new concepts, and experimentation. Innovation is needed.
The focus is to grab dreams and turn them into reality.
The conference will specifically address the quest for solutions at different levels within and beyond the fashion industry including all stakeholders along the whole value chain. Besides economic concepts, the traditional aesthetic ideas will be put to the test, along with the role played by new technologies.
We invite researchers from academia, industry, and professionals from the world of Fashion to take part in the GFC2022. Also people from political institutions and non-governmental organizations. The main goal of the conference is to build a community of professionals who share and exchange knowledge and experiences on a multi-disciplinary basis to promote a more sustainable fashion world. For this reason, all contributions from the scientific community and industry, deriving from different fields of knowledge and perspectives are welcome.
GFC2022 welcomes submissions of Research Papers, Testimonials from Innovative Projects, Video and Photographic Works, and Workshops.
The first proposal to be presented consists of a structured Abstract or storyboard (for photographic or video works) with a clearly identifiable theme for the project/title, scientific references to previous studies, the developed research proposal, and results achieved/conclusions. Works in progress which already include preliminary results may be submitted. The number of words and images defined should be indicated on each of the specific templates – available on the conference website – according to the type of work to be presented so that submissions can be accepted for review.
Apart from the presentations there will opportunity to exchange and build upon ideas, new projects through the Meet & Greet the Masters and Young Talents – MARKETPLACE. The marketplace is intended to be an uncomplicated place to exchange interests and create a network.  Here, ideas can be exchanged in an open format, like in a marketplace. The format will be offered on both days of the conference. It will be opened to all registered participants, after presentations, so that the presentations may also provide in-puts that may lead to concrete actions. You do not have to apply in advance for the marketplace, you may simply enter it, at the time defined at the conference schedule. The Organising Committee will approach a few hand-picked companies or start-ups in advance to place themselves here so that a small basic framework is already in place under the "Meet the Masters"… Principle. These companies offer speaking hours in breakout sessions.
Proposals must be related to one or more of the four themes mentioned below:
1. Ethics and aesthetics of fashion sustainability
Ethics of sustainability and the aesthetics of superfluity in fashion
New forms of luxury
Ethics and Aesthetics and new materials
Ethics on buying: Consumer behaviour
The Gender Gap in Fashion/The North and South in Fashion
Cultural and religious movements and their influence on Fashion Sustainability
Processes of change in the fashion system
Health, well-being and fashion
Strategies based on biological resources and attention to animal welfare
2. The new age of IT and sustainability. In the factory and in the Atelier: data and sustainability
Algorithms and machine learning on fashion operations
E-commerce and Climate Change: Packaging and Transports
Servers and CO2
Smart Clothing Tech
Virtual Fashion / Virtual games and Fashion
Beauty and Virtual Apps
Fashion Avatars: Metaverse
Immersive experiences and retail
Journalism and communication pro-sustainability
New business models in retail
3. Political framework and fashion sustainability
UN Fashion Industry Charter for Climate Action- reality and evolution
How to prevent Child Labour?
The Fashion Pact – results?
The European Green Deal and Fashion
The international regulatory framework
International Governance and Fashion Industry
Compliance on an international basis: materials, safety, health and labour conditions…
4. Investment and funding for sustainability
Big Brands and small labels: accelerating change.
Equity funds: friends or foes?
Are there Business Angels promoting sustainability?
The Seed Capital and beyond…
The Death Valley for new and old fashion businesses
Green banks needed.

Other proposals on each and every one of these four topics are very much welcomed.
Ulrike Nägele, Professor Fashion Design / Dean
AMD Akademie Mode & Design, Faculty of Design at Fresenius University of Applied Sciences, Munich Germany
Petra Leutner, Professor Fashion Theory and Aesthetics / Vice Dean for Research
AMD Akademie Mode & Design, Faculty of Design at Fresenius University of Applied Sciences, Hamburg Germany
Claudia Ebert-Hesse, Professor Fashion Design / Program Director Fashion Design and Head of International Affairs
AMD Akademie Mode & Design, Faculty of Design at Fresenius University of Applied Sciences, Germany
Silvia Pérez-Bou, Assistant Professor Sustainability and Circular Design / Program Director Master in Fashion Administration FBA  and The Right Fashion
ISEM Fashion Business School and School of Architecture, University of Navarra, Madrid, Spain
Isabel Cantista, Associate Professor Innovation & Marketing / Researcher COMEGI
Universidade Lusíada, Porto, Portugal
Agnieszka Rożnowska-Jasiewicz
Academy of Fine Arts – Warsaw – Poland
Aleksandra Jatczak
Academy of Fine Arts –  Warsaw – Poland
Ana Cristina Broega
University of Minho – Portugal 
Ana Sousa
COMEGI – Centre for Research on Organisations, Markets, and Industrial Engineering – University Lusíada – Portugal
Antonella Giannone
Weissensee Kunsthochschule Berlin – Germany
Armida de la Garza
University College Cork – Ireland
Bernd Draser 
Ecosign – Academy for Sustainable Design, Cologne – Germany
Damien Delille
University of Lyon 2 – France
David Zajtmann
IFM – Institut Français de la Mode, Paris, France
Dominique Jacomet
Sorbonne Business School – France
Eleonora Rosati

Stockholm University – Sweden

Ellen Bendt
Niederrhein University of Applied Science – Germany
Elke Gaugele
Akademie der Bildenden Künste Wien – Austria
Giovanni Conti
POLIMI – Politecnico di Milano – Italy
Heidi Härkönen
University of Turku – Finland
Hendrik Müller
Fresenius University of Applied Sciences, Hamburg – Germany
Ingo Rollwagen
AMD – Fresenius University of Applied Sciences Berlin – Germany
Isabel Cantista
Universidade Lusíada – Porto – Portugal
Joel Vaz
University Lusíada – Porto – Portugal
Kirsi Niinimäki
Aalto University – Finland
Koshalpreet Kaur
Sushant University – Gurgaon – India
Madalena Pereira
UBI – Covilhã – Portugal
Marcin Barburski
Łódź – Politechnika Łódźka – Poland
Marco Pedroni
University of Ferrara – Italy
Marisa Araújo
University Lusíada – Porto – Portugal
Martin Kreeb
Charlotte Fresenius Privatuniversität Wien – Austria
Patricia Sanmiguel
ISEM – Fashion Business School – Spain
Petra Leutner, Professor Fashion Theory and Aesthetics / Vice Dean for Research
AMD Akademie Mode & Design, Faculty of Design at Fresenius University of Applied Sciences, Hamburg Germany
Rebecca Ravalli

European University Institute – Florence – Italy

Sara Cavagnero
Northumbria University – UK
Shelly Satat Kombor
Bezalel Academy of Arts – Jerusalem – Israel
Silvia Pérez Bou
ISEM – Fashion Business School – Spain
Su Lee Tsai
Former Dean Catholic University of Taiwan – China
Teresa Sádaba
ISEM – Fashion Business School – Spain
GLOBAL FASHION CONFERENCE
RESEARCH AWARDS 2022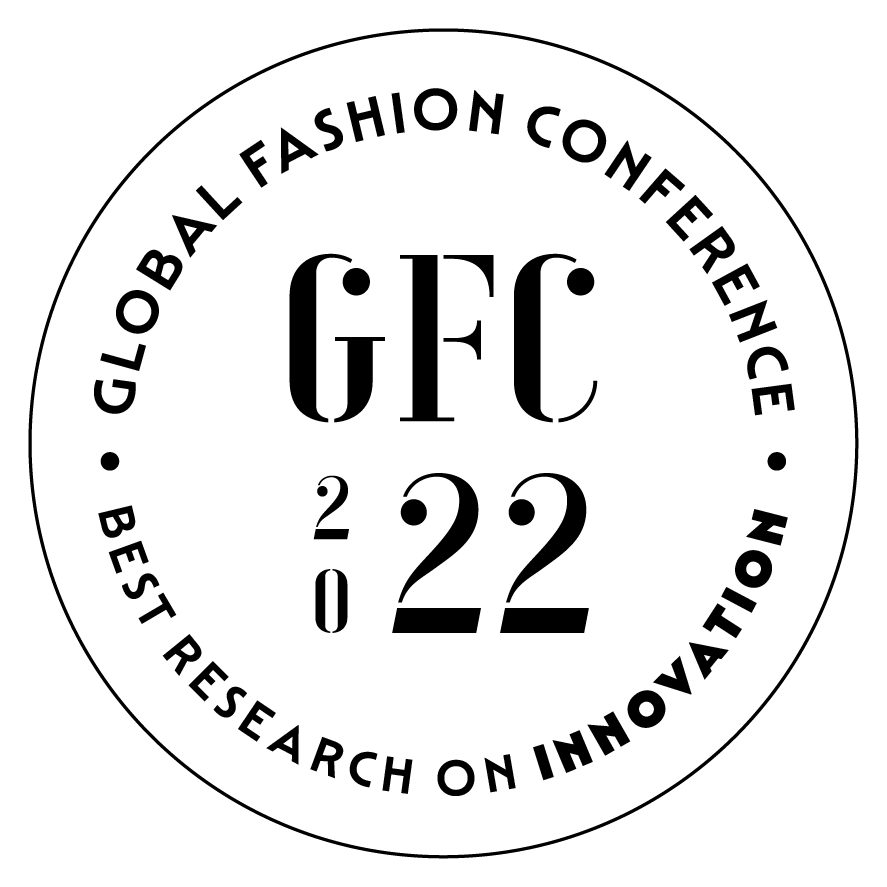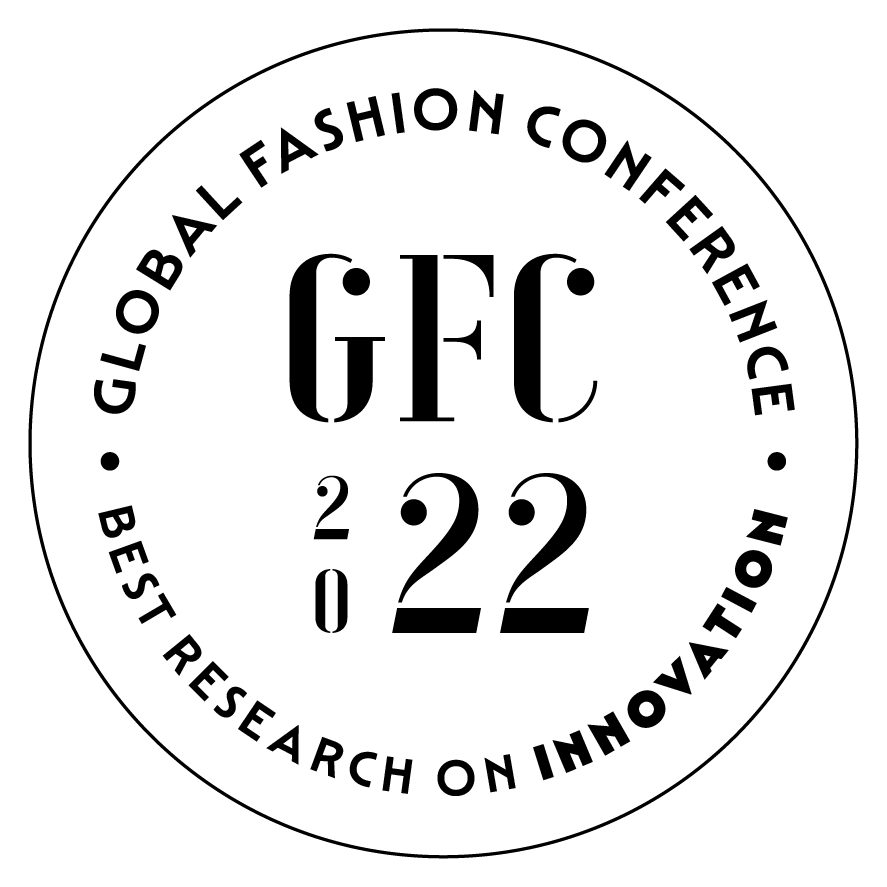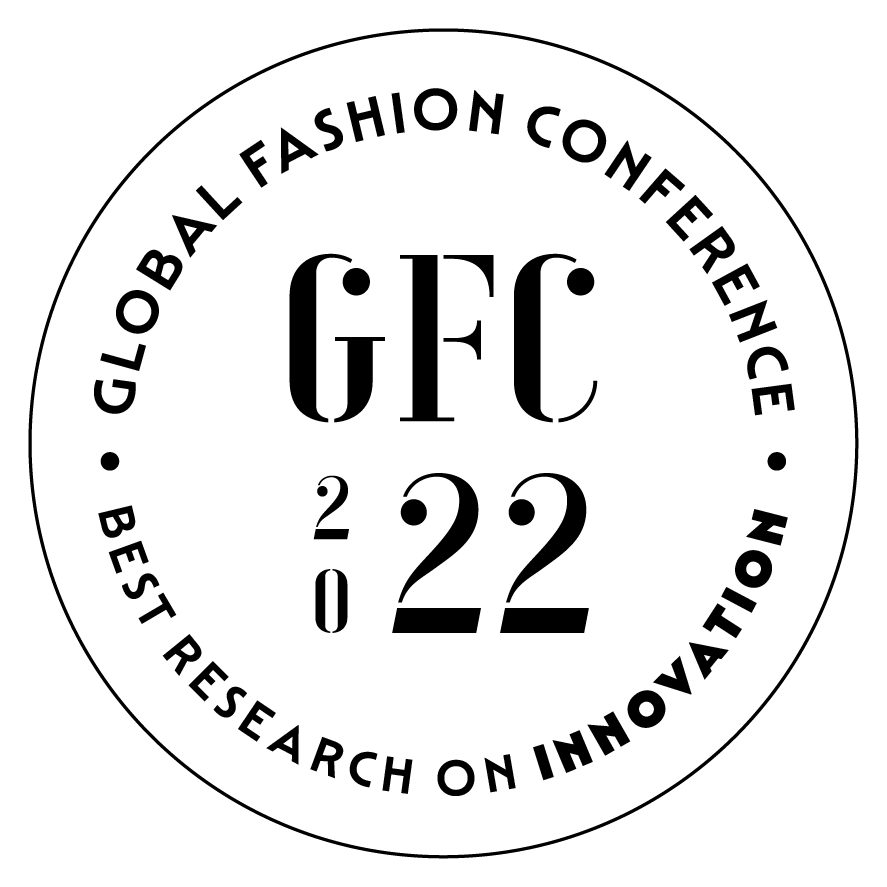 The Global Fashion Conference has decided to award two prizes as from the 2020 edition. One of these is intended to acknowledge and reward the best research paper or project in the area of sustainable fashion, while the other prize seeks to acknowledge and reward the best research paper or project in the area of innovation in luxury and fashion. A special mention to a research made in one of these topics or any other topic may also be granted by the jury.
In each edition, an independent jury comprised of representatives from Academia, Industry, NGDOs and Fashion Communication will decide on the assignment of these prizes.
Dr Henrietta Onwuegbuzie is passionate about economic development and social transformation in Nigeria and Africa, and has initiated the creation of over 100 profitable, impact-driven businesses through the MBA and Executive programmes at LBS. Onwuegbuzie is a certified Management consultant and leads sessions in Entrepreneurship on the MBA and Executive programmes at Lagos Business School (LBS). She was recently conferred the Excellence award in Entrepreneurship and Impact Investing, and is currently the Director of the Entrepreneurship and Innovation Centre and Project Director for the Impact Investing initiative at LBS.
Onwuegbuzie was one of the first two African Visiting Faculty at Yale School of Management, in the US in 2019. She has an MSc (with honours), in Economics and Business Administration from the University of Navarre, Spain; an MBA from Lagos Business School in Nigeria; and a PhD in Management and Entrepreneurship, from Lancaster University, UK. Onwuegbuzie is a life member of the Beta Gamma Sigma group, which admits only top performers in the top 5% of Schools, worldwide.
On a voluntary basis, she mentors aspiring and established entrepreneurs. She worked with the Nigerian Economic Summit Group (NESG), from 2012-2014, playing an active role in organizing the annual summits. She has presented award-winning papers at various international conferences on entrepreneurship and sustainable development, winning the best paper award in some of these conferences. In 2013, she was conferred the African Women Development Champion Award by the Centre for Economic and Leadership Development. In the same year, she was appointed one of the national mentors for the YouWin Entrepreneurship programme, driven from the office of the President. In 2015, she was conferred a certificate of recognition in New York by LEAP, a UN working group under the Principles of Responsible Management Education (PRME) sector, in recognition of her ground-breaking work in developing change accelerators. She has been rated top 4% among Nigerian top Executives in the education Management industry.
Henrietta is the President of the Jury for GFC2022 Best Research Awards.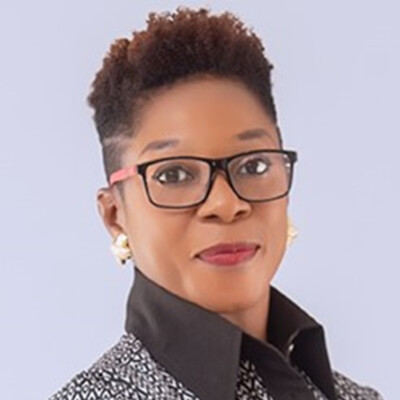 Patrícia Ferreira has graduated in Economics at the University of Porto. Having born in a family traditionally linked to textiles, Patricia has embraced the project of turning the family group: Valérius, an example in terms of circular economy and sustainability, by accepting to be the CEO of the Unit for Innovation: Valérius Hub. The Valérius Group comprises more than twelve companies from footwear to knitting, textiles and apparel.
Valérius Hub is a company who drives change and supports change for other companies within the Fashion system.  With sustainability at the heart of Valérius Hub, an investment of 25 Million euros was made, creating a leading Textile Unit in Europe for pre and Post- consumer textile waste and recycling. Patricia was the Project Manager from day 1.
Valérius Hub builds strategic partnerships supporting companies and consumers to adopt the best sustainable practices throughout an existing vertical integrated supply chain of Valérius Group. Valérius Hub has clear objectives set for the short-term, among them, the adoption of measures to ensure that more than 70% of the electricity used in their units is generated from renewable energy sources, their Design departments, both of fashion and fabrics, collaborate to systemically integrate circularity through design by applying (re)design principles on 100% of their collections, and the reduction of carbon emissions to 0 by 2030.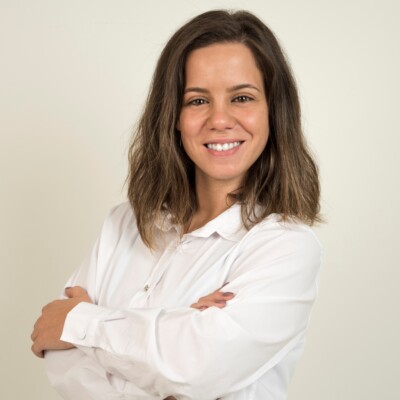 Kerstin Weng is Head of Editorial Content, VOGUE Germany. Kerstin has worked as journalist and media Editor for more than fifteen years.
After graduating in Fashion Journalism/ Media Communication from AMD Akademie Mode & Design, Kerstin Weng worked as a freelance journalist for the Süddeutsche Zeitung, among others, and headed the editorial team of the German Cosmopolitan. Before taking on the position of Editor-in-Chief at Burda Instyle, she also worked for the fashion platform Stylight for a year.
Kerstin feels at ease in print and digital media and apart from knowing very well the German consumers, her curiosity leads her to explore Fashion as a space where local and global influences meet.
Kerstin Weng reports to British Vogue's Edward Enninful, who oversees Vogue in Europe. Vogue Germany's former editor in chief Christiane Arp exited in December 2020 after 17 years at the title.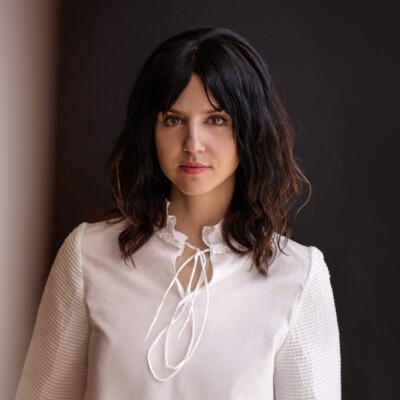 The prize will consist of the attribution of an opportunity to publish in a journal with a high impact factor, or a book sponsored by the Global Fashion Conference with the authors maintaining all rights over the text. The prizes will be awarded at a public ceremony disseminated in the international press. Additional benefits for Authors may be added.
31st of May 2022
Submission of Structured Abstracts deadline to: globalfashionconference@gmail.com
31st of June 2022
Feedback from Reviewers deadline
1st October 2022
Full Papers due
30th November 2022
Publication of Proceedings (ISBN and DOI)