Kate Fletcher
Professor of Sustainability, Design and Fashion
Kate Fletcher's work is both rooted in nature's principles and engaged with the cultural and creative forces of fashion and design. Over the last two decades, her original thinking and progressive outlook has infused the field of fashion, textiles and sustainability with design thinking, and come to define it. Kate's pioneering work in the field ranges from developing 'slow fashion' ideas and practice to directional sustainability projects, including Fashion Ecologies and Local Wisdom which has engaged thousands of people worldwide giving rise to the 'craft of use' and 'post-growth' fashion.
She also works as a consultant with companies, educational establishments and non-governmental organizations to foster change towards sustainability and is a regular keynote speaker.
Kate has over 60 scholarly and popular publications in the field. Together with Mathilda Tham she edited the prestige reference work The Routledge Handbook of Sustainability and Fashion (2015) drawing together contributions and setting the research agenda for fashion and sustainability for the next decade. Her forthcoming book, Opening Up the Wardrobe: a methods book (2017) is a co-edited collection investigating the 'life world' of clothing beyond the point of purchase.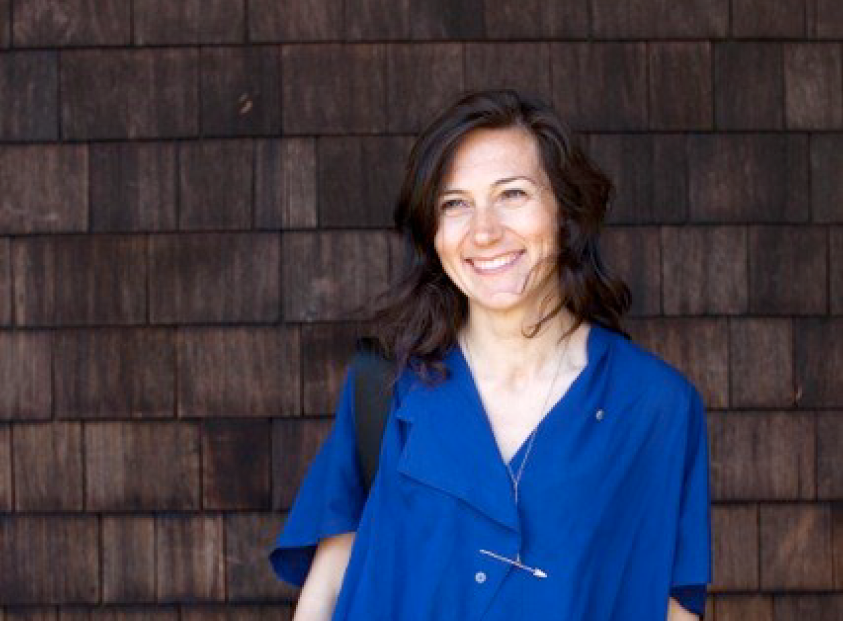 Lynda Grose
Associate Professor at California College of the Arts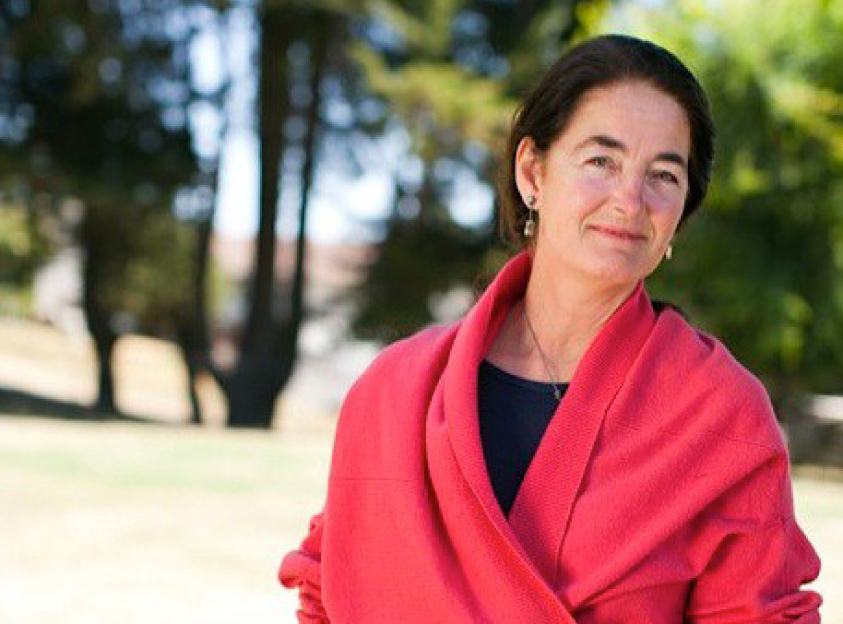 Lynda Grose co-founded ESPRIT's ecollection, the first ecologically responsible clothing line developed by a major corporation and framed an impacts approach to fashion and sustainability which became adopted industry-wide. Grose sees design as a force that can help give form to a sustainable society and is passionate about emergent roles for designers working in this context.
As a practicing designer and educator, Grose has worked with clients across sectors of the economy; from private businesses to nonprofit organizations and governments and from designers to artisans and farmers.
Grose is a contributing author to several books and coauthored Fashion and Sustainability: Design for Change (Lawrence King Publishers, London), which is now available in five languages.
Grose was lead investigator, West Coast USA for the international fashion research project, Local Wisdom, initiated by Kate Fletcher. She is currently collaborating with Dr. Vibeke Riisberg of Design School Kolding (Denmark) and Dr Timo Rissanen of Parsons The New School (USA) on speculative concepts which explore the 'Craft of Use' and garments designed to evolve over time. She's an advisor to Cradle to Cradle CertifiedTM Product Standard revision advisory group and serves on the board of Goodwill Industries San Francisco, San Mateo, and Marin counties.
Image credit: Local Wisdom Project, by Paige Green
Stephen Sterling is widely renowned nationally and internationally for his work over many years on what education's response should be to the global issues of sustainability.
Stephen's credits include co-founding/writing the first masters course in the UK on education for sustainability and co-editing the first book published anywhere on this field.
Stephen's book (with David Selby and Paula Jones), Sustainability Education: Perspectives and Practice Across Higher Education was acclaimed by the University of Cambridge Programme for Sustainability Leadership (CPSL) as a 'Top 40 books of 2010'. This was followed by, The Sustainable University – Process and Prospects, which was partly based on Plymouth's sustainability work. His latest book 'Post-Sustainability and Environmental Education: Remaking Education for the Future' was published in 2017 by Pivot/Palgrave.
His varied career has included roles as teacher, deputy director of a national educational body, consultant (particularly to WWF-UK), freelance academic, academic tutor at London South Bank University (LSBU), and Professor at Plymouth University. During this time, he has built a substantial reputation as one of the most eminent thought leaders on the theory and practice of sustainability education, and has had much influence on theory and practice in the field.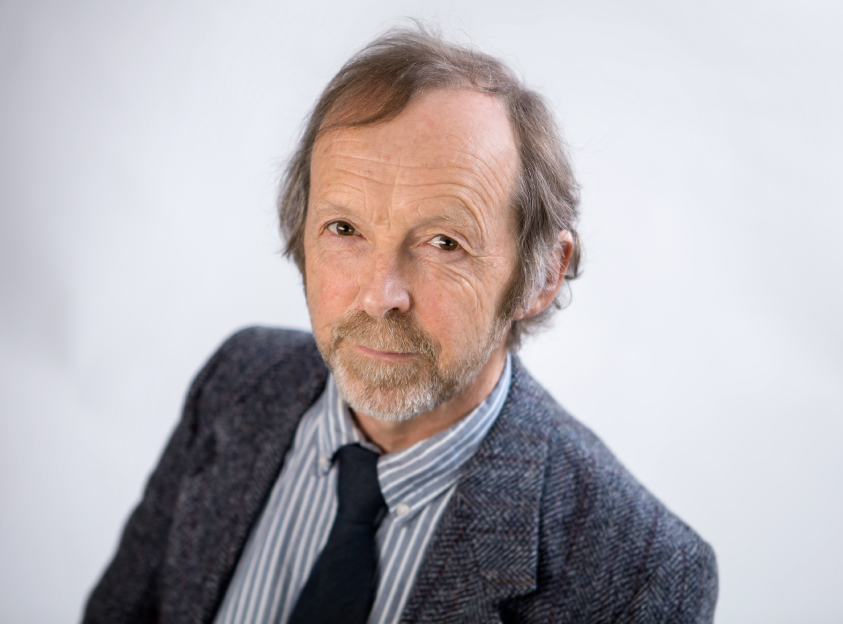 Sophie Slater
Brand Director at Birdsong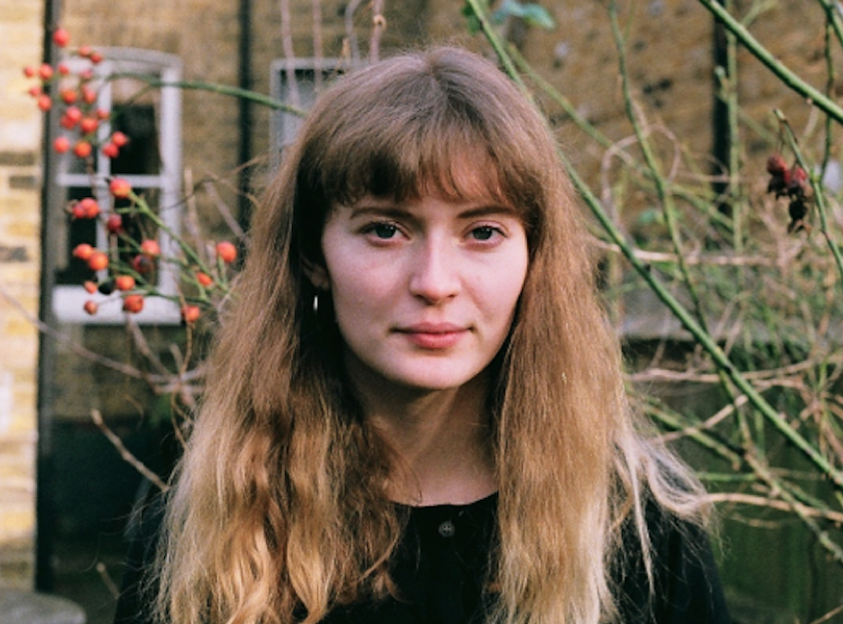 Sophie Slater is co-founder and Brand Director of ethical, sustainable, feminist fashion label www.birdsong.london Birdsong is powered by women's charities who make garments in East London, with an ethos of "no sweatshops and no photoshop." Inspired by the great skill and creativity in women's community groups, but frustrated by their financial insecurity in the context of budget cuts and rising rents. With the fashion industry addicted to Photoshop, and wholesale exploitation of millions of female garment workers worldwide, an ethical fashion brand, championing women from worker to wearer was born. 
Sophie occasionally lectures and runs workshops on body positivity, feminism and zine making. She's also written about ethical fashion for i-D magazine, Refinery29, and The Guardian.
In the run up to Fashion Revolution Week from 23rd-29th April 2018 Birdsong shared how they make their spring collection. Watch the short films which put a face to the women who design, source, fit, sew and sell Birdsong clothes, entirely in London. #WorkerToWearer.
Otto von Busch
Associate Professor of Integrated Design at Parsons, The New School for Design.
Otto holds a Ph.D. in design from the School of Design and Craft at the University of Gothenburg, Sweden, and has taught and exhibited work on the topic of fashion and empowerment over the last fifteen years. He has a background in arts, craft, design and theory and his projects explore how fashion can mobilize community capabilities through collaborative craft and social activism.
Otto has published articles in The Design Journal, Critical Studies in Fashion and Beauty, Fashion Practice, CoDesign Journal, The Journal of Modern Craft, Textile Cloth and Culture, Craft Research, Organizational Aesthetics, Creative Industries Journal & Journal for Artistic Research. His book chapters on design activism are part of The Routledge Handbook of Sustainable Product Design (2017), The Routledge Companion to Design Research (2015), The Routledge Handbook of Sustainability and Fashion (2014), as well as other design anthologies.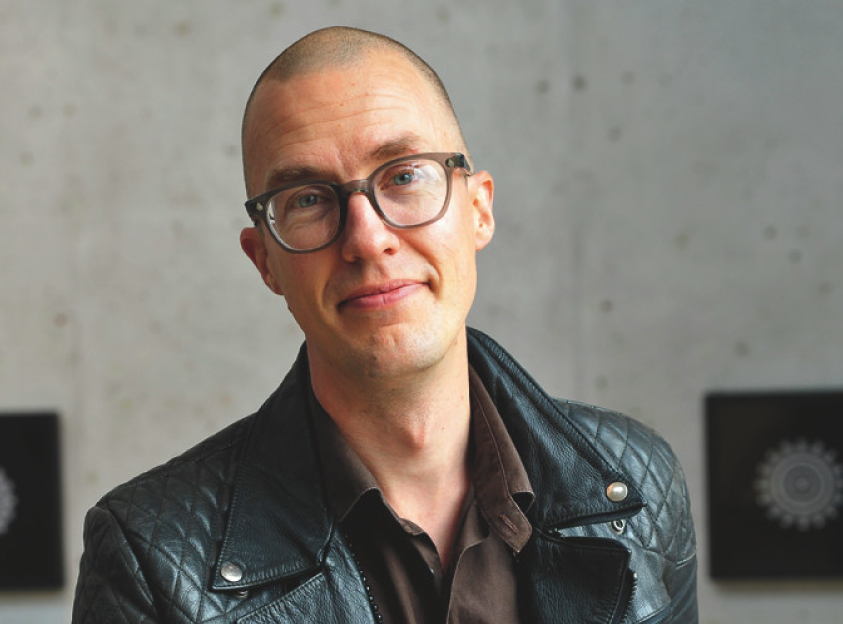 Angela McRobbie
Professor of Communications at Goldsmiths University of London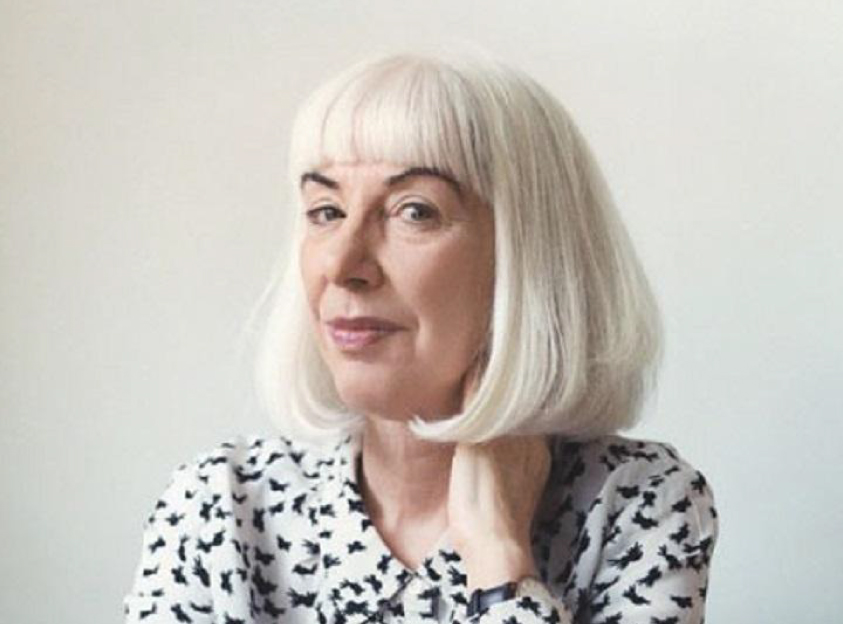 Angela McRobbie has recently been elected a Fellow of the Royal Society of the Arts. She carried out her early work at Birmingham Centre for Contemporary Cultural Studies, her most recent books include The Aftermath of Feminism 2008, Be Creative 2015. Currently completing Feminism, Neoliberalism and Popular Culture (Polity 2019).
A regular contributor to BBC Radio 4 Women's Hour and Thinking Allowed and writes for OpenDemocracy and for The Guardian Comment is Free.
For more than 20 years Angela McRobbie has investigated the practices of fashion design as creative labour, with particular emphasis on micro-enterprises and more recently 'start ups'. She has published extensively on this topic and is currently completing a monograph based on the AHRC-funded CREATe project titled Fashion Micro-enterprises in London, Berlin and Milan. The focus of this work is on the impact of the Euro-zone economic crisis of 2008 for arts and fashion graduates, the impact of pro-active urban cultural policy regimes and the consequences for London's young designers of the aggressive neoliberalisation of the last 2 decades, and their being 'costed out' of the city.
Claire Bergkamp
Stella McCartney Global Director of Sustainability and Innovation.
Claire Bergkamp joined Stella McCartney in 2012 and is the brand's Global Director of Sustainability and Innovation. During her tenure, Claire has helped establish the brand's leadership and reputation in sustainability. Developing its robust environmental and social improvement strategy and worked across the brand and its supply chain internationally to implement it. Claire has focused particularly on sustainable raw material development and procurement, as well as driving alternative materials and innovation. As such, she works closely with innovators, start-ups and universities to find new sustainable business models and solutions. A key element of her sustainability approach includes supplier engagement and the ongoing improvement in social welfare across the supply chain. Within this context, she also oversees Stella McCartney's ethical trade and community outreach programmes.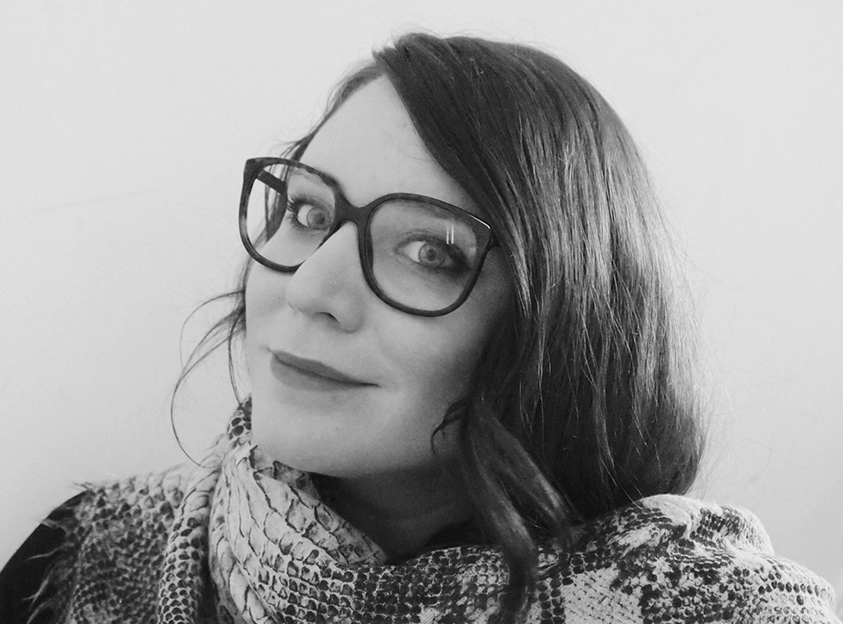 Praveen Nahar
Senior Faculty member in Industrial Design at National Institute of Design – India
Chairperson for International Programmes – Head of Design Vision Centre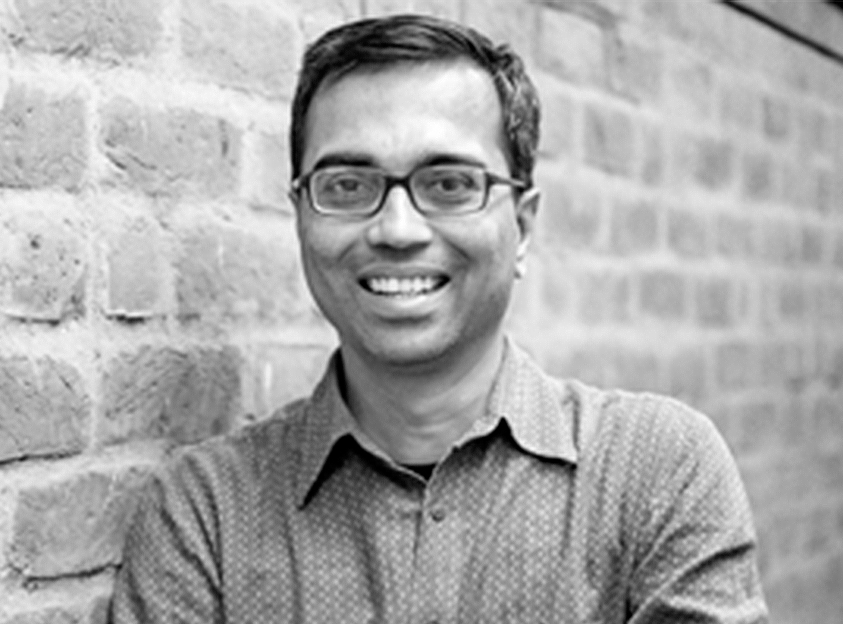 Praveen's areas of academic and professional interests include Systems Thinking in Design, Design Thinking, Sustainable Design, Design in the Public Domain, Rapid Product Development, Appropriate Technology and Strategic Design.
Praveen has been actively involved with academic projects concerning Systems Thinking and Design which involving complex issues and problems ranging from healthcare to mobility. He has also been involved with design research Projects with Microsoft, Nokia, Hyundai, Pininfarina, Panasonic, Steelcase, Siemens, RCA etc. He is widely travelled, presenting in forums and conducting design workshops and seminars in the area of Systems Thinking in Design, Sustainability and Universal Design across many countries.
He has been the India liaison for the "O2 Ecological Design Global Network" for many years. Recently Praveen has been on the jury of "India Design Mark", "Design for Change" global movement for children and "Innovative Mobility Solutions" at PACE Global Forum.

Elin Frendberg is CEO of the Swedish Fashion Council. She works with fashion intelligence and helps the industry to adapt to new business models, technology and sustainability issues. Elin has initiated the platforms Digitizing Fashion and Fashionomics, and is board member of The Nordic Fashion Association, Mistra Future Fashion and the Swedish Fashion Association.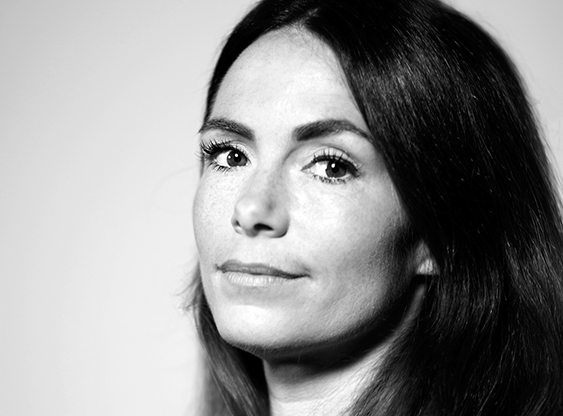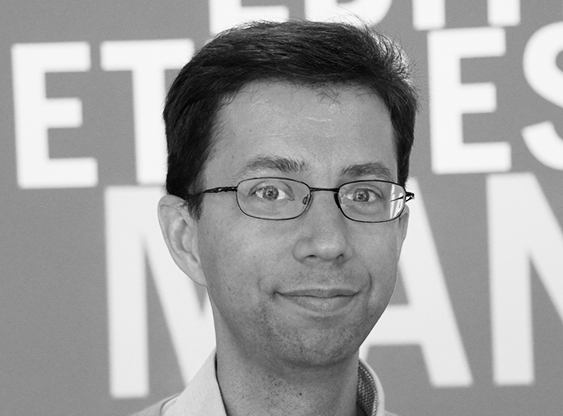 David Zajtmann is a graduate of Sciences Po Paris and IFM, with a DEA in Industrial Organization from Université Paris Dauphine. He has a doctorate in Management Science from the Université Paris 1 Sorbonne, researching the question of legitimacy by examining the strategies of couture and ready-to-wear houses. At IFM, he is a professor and head of academic coordination and partnerships of the Fashion, Design and Luxury Management Postgraduate Program.

Oskar Juhlin is Professor at Stockholm University at the Department of Computing and Systems Sciences, where he recently established a Swedish research and industrial network called "Digitizing Fashion" (facebook.com/digifash and on twitter @digifash) on the topic that also is called Fashion Tech. He is founder and former Director of the Mobile Life VinnExcellence Center. He was Director of the Mobility Studio at the Interactive Institute, Stockholm, Sweden in between 2000 and 2011. He has an interdisciplinary background spanning technology and social science. Oskar has conducted work and managed groups in many design research fields such as social media and road traffic, human animal interaction, video interaction and fashion. His approach draws on combining ethnographic fieldwork of user practices with design and technical research, to generate knowledge and new applications, referred to as "associative design".

His research is mainly published at Conferences such as ACM CHI Conference on Human Factors in Computing Systems, Mobile HCI on Human-Computer Interaction with Mobile Devices and Services, and CSCW on Computer-Supported Cooperative Work and Social Computing. He has also founded two companies (Figuracy/Shapecompanion AB and Liveling AB) in the areas of social media and fashion, as well as live video production.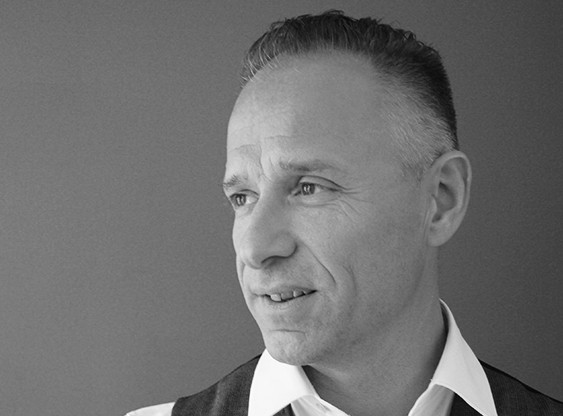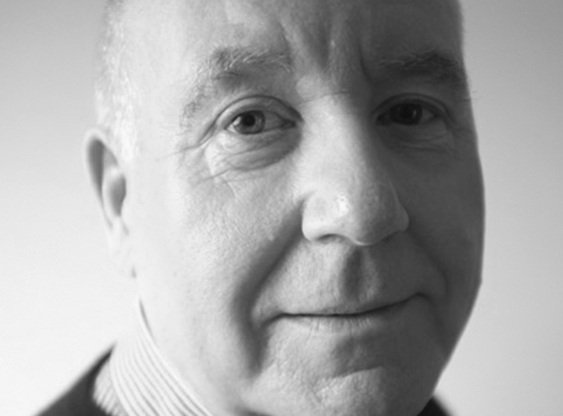 Dr John Armitage is Professor of Media Arts at Winchester School of Art, University of Southampton, United Kingdom. He is co-director of the Winchester Luxury Research Group and is a member of the editorial board of the journal Luxury: History, Culture, Consumption (Taylor & Francis). John is currently writing Luxury and Visual Culture (Bloomsbury, forthcoming) and, with Joanne Roberts and Jonathan Faies, he is co-editing The Luxury Reader (Bloomsbury, forthcoming). He is also the co-editor, with Joanne Roberts, of Critical Luxury Studies: Art, Design, Media (Edinburgh University Press, 2016) and the co-editor, with Joanne Roberts, of The Spirit of Luxury, a special issue of the journal Cultural Politics (Duke University Press, 2016). His main research interests are in luxury culture and luxurious forms of consumption, luxury and visuality, luxury and art, photography, cinema, television, social media and new media. His books and articles have been translated into Dutch, German, Korean, Mandarin, and Spanish.

Luxury consumption has increased in Sweden, and the other Scandinavian countries, during the last decade. International fashion brands like Prada, Chanel and Céline are opening standalone stores in Stockholm and other brands are in the pipeline to join them very soon. But how did the Swedish market mature to this point? How has the view of luxury consumption changed in Sweden? And more importantly: why has it changed? And what will it look like in the (near) future?
Imagegroup AB, where I am Head of Marketing and PR, has played a key role in changing the perception of luxury in Sweden. In my keynote I will expand on what defines the Swedish luxury consumer market and the changes it has gone through for the past decade.
Imagegroup AB was founded in 1980's. It is a franchisee company for Bottega Veneta, MaxMara and Mulberry and the multibrand store concept NK Access stocking brands like Valentino, Dolce & Gabbana, Céline, Gucci, Balenciaga, Alexander McQueen and Loewe.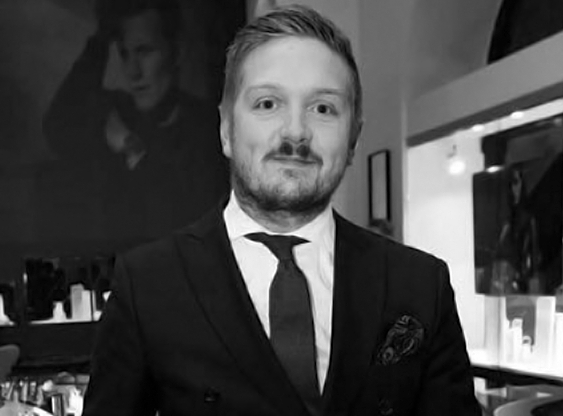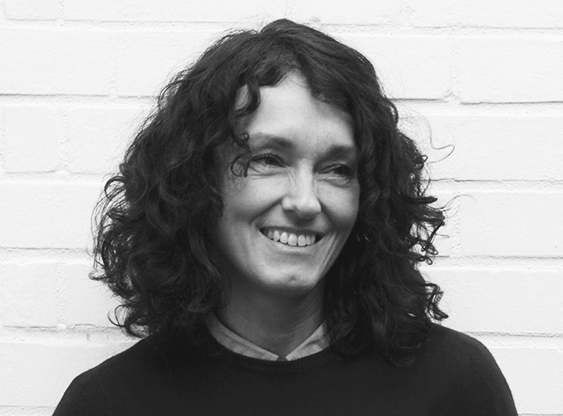 Professor Dilys Williams FRSA established and directs Centre for Sustainable Fashion, a University of the Arts London, Research Centre. The centre explores fashion as a life well lived within ecological boundaries and practices of human equity. Dilys' work draws on her extensive experience as lead womenswear designer with international collections for Katharine Hamnett, Liberty and Whistles alongside an internationally based and globally recognised teaching and research portfolio. Her place on the Evening Standard's London's Progress 1000 list evidences the public and academic influence of her work alongside her advisory roles to business and academic institutions. Acting as co-secretariat to the House of Lords All Party Parliamentary Group on Fashion, Sustainability and Ethics, Dilys brings a range of climate and social change considerations to the attention of key political figures, creating space for a range of voices for change to be heard.
CECILIA STRÖMBLAD BRÄNNSTEN

Cecilia Strömblad Brännsten is H&M's Sustainability Business Expert on sustainable materials and product integrity as well as closed loop and circular economy. She is also the global project manager for the H&M Garment Collecting program.Cecilia is a key player in the H&M circular strategy and leads the work on H&Ms circular efforts related to products andmaterials. Cecilia is also involved in a number of global sustainability initiatives such as CE 100, Better Cotton Initiative and Mistra Future Fashion and is one of the founding members of the Organic Cotton Accelerator and the Fashion and Textile Leaders for Forest Conservation.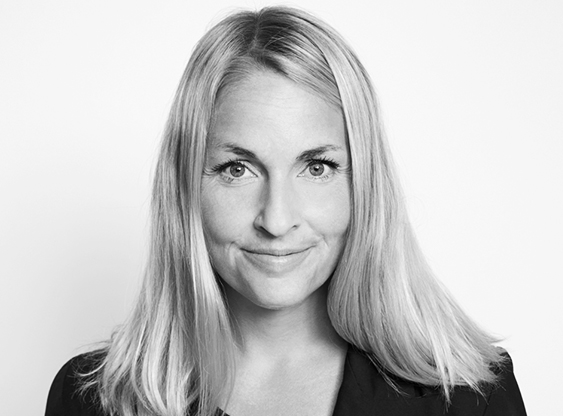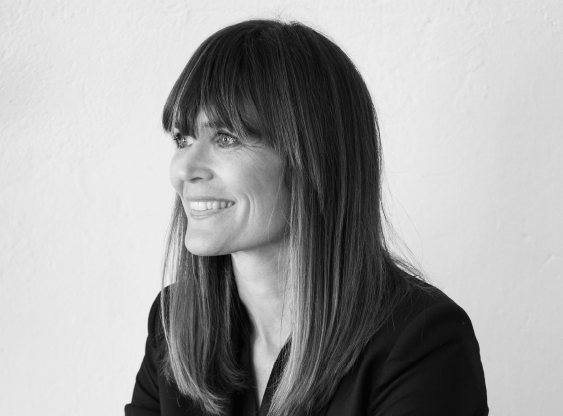 Elin Larsson is Sustainability Director at Filippa K since 2011 and has worked within the company for the last twenty years within most areas of the company, from Sales coordinator, Project leader, Sales Support manager, Logistic manager to Supply chain director. To fully integrate sustainability throughout the business she is working on all parts of the company. Elin has additionally studied Sustainable transition (the relationships between economic, political and environmental crises) at Jönköping University.
Johanna Pietsch is a jewelry expert and CEO of the Swedish Jewelry company Engelbert which is a traditional, exclusive fine jewellery brand, run with care and passion by the Engelbert family for four generations. The brand combines stylish, contemporary design with traditional values.
Johanna Pietsch is a graduate gemmologist and diamond grader (FGA DGA) and holds a Master of Art from Stockholm University, specialized in antique jewellery. After 20 years in the jewellery business she has a vast experience of the high end sector of the fine jewellery and diamond industry, including Graff Diamonds in London and Étude Tajan Paris as former employments.
Apart from being a jewellery expert she also has experince of launching new jewellery brands and working with brand strategy, pr and entrepreneurship.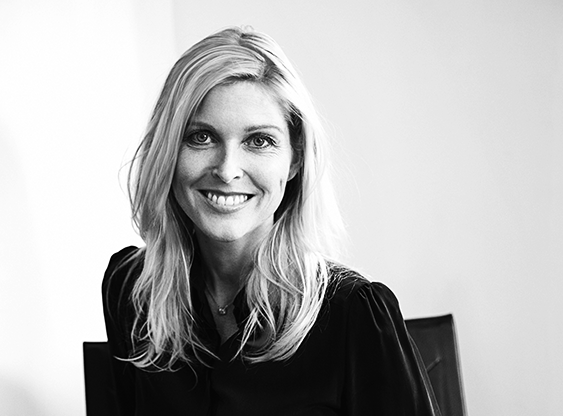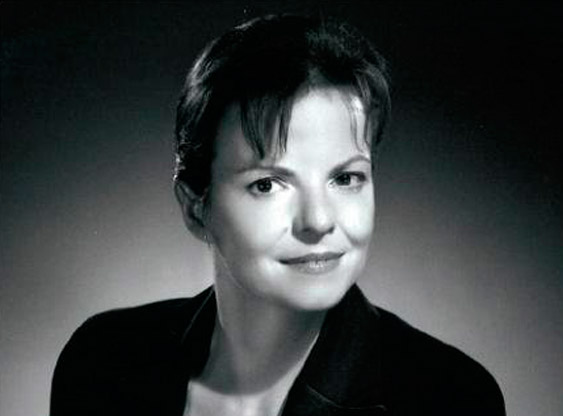 Delphine Bellini – Deputy CEO at Elsa Schiaparelli SAS.
Delphine Bellini holds a degree in International Marketing and Management, with a specialization in Luxury industries. She began her career in the Luxury tourism industry and swiftly entered the universe of Fashion. In 2002, she joined the Couture House Leonard where she oversaw the management and business development of the brand licenses. In 2005, she joined JC de Castelbajac to develop a specific business model and expand the label of the Pop-centric Artist into a comprehensive lifestyle brand. In 2011, she launched her own consulting business bringing her global expertise in management, finance and business development to high end and luxury brands. In May 2014, she was called to join the mythic Couture House Schiaparelli to shape the brand and lead its strategic development.
Since 2010, Delphine Bellini has been Adjunct Faculty Member at IFM (Institut Français de la Mode) and an active advocate for the mentoring of young entrepreneurs in the fashion and luxury industry.