Kate Fletcher
Professor of Sustainability, Design and Fashion
Kate Fletcher's work is both rooted in nature's principles and engaged with the cultural and creative forces of fashion and design. Over the last two decades, her original thinking and progressive outlook has infused the field of fashion, textiles and sustainability with design thinking, and come to define it. Kate's pioneering work in the field ranges from developing 'slow fashion' ideas and practice to directional sustainability projects, including Fashion Ecologies and Local Wisdom which has engaged thousands of people worldwide giving rise to the 'craft of use' and 'post-growth' fashion.
She also works as a consultant with companies, educational establishments and non-governmental organizations to foster change towards sustainability and is a regular keynote speaker.
Kate has over 60 scholarly and popular publications in the field. Together with Mathilda Tham she edited the prestige reference work The Routledge Handbook of Sustainability and Fashion (2015) drawing together contributions and setting the research agenda for fashion and sustainability for the next decade. Her forthcoming book, Opening Up the Wardrobe: a methods book (2017) is a co-edited collection investigating the 'life world' of clothing beyond the point of purchase.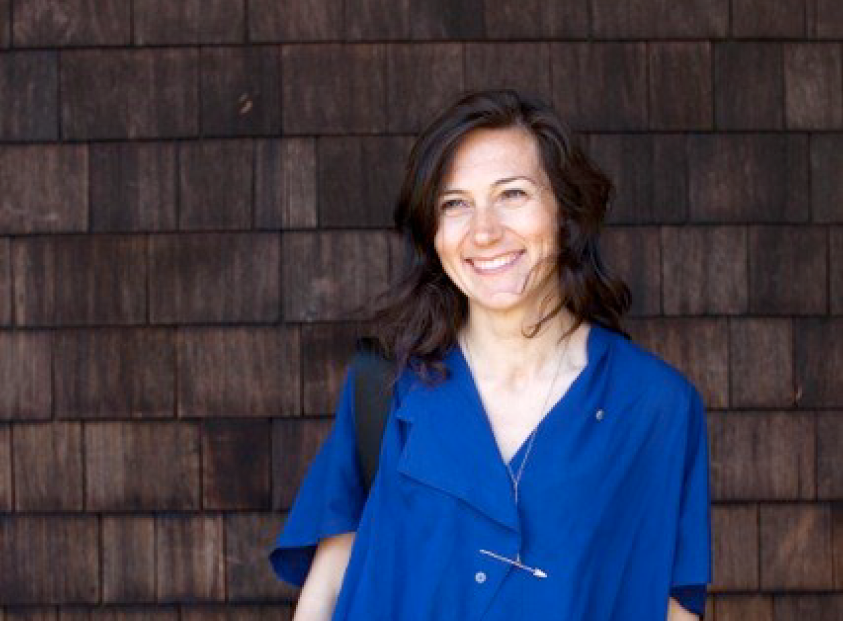 Lynda Grose
Associate Professor at California College of the Arts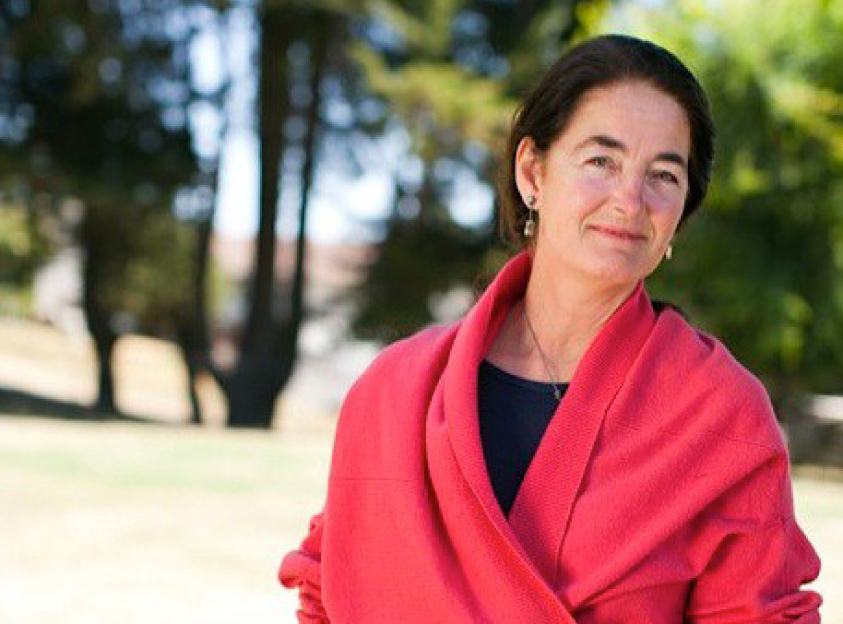 Lynda Grose co-founded ESPRIT's ecollection, the first ecologically responsible clothing line developed by a major corporation and framed an impacts approach to fashion and sustainability which became adopted industry-wide. Grose sees design as a force that can help give form to a sustainable society and is passionate about emergent roles for designers working in this context.
As a practicing designer and educator, Grose has worked with clients across sectors of the economy; from private businesses to nonprofit organizations and governments and from designers to artisans and farmers.
Grose is a contributing author to several books and coauthored Fashion and Sustainability: Design for Change (Lawrence King Publishers, London), which is now available in five languages.
Grose was lead investigator, West Coast USA for the international fashion research project, Local Wisdom, initiated by Kate Fletcher. She is currently collaborating with Dr. Vibeke Riisberg of Design School Kolding (Denmark) and Dr Timo Rissanen of Parsons The New School (USA) on speculative concepts which explore the 'Craft of Use' and garments designed to evolve over time. She's an advisor to Cradle to Cradle CertifiedTM Product Standard revision advisory group and serves on the board of Goodwill Industries San Francisco, San Mateo, and Marin counties.
Image credit: Local Wisdom Project, by Paige Green
Stephen Sterling is widely renowned nationally and internationally for his work over many years on what education's response should be to the global issues of sustainability.
Stephen's credits include co-founding/writing the first masters course in the UK on education for sustainability and co-editing the first book published anywhere on this field.
Stephen's book (with David Selby and Paula Jones), Sustainability Education: Perspectives and Practice Across Higher Education was acclaimed by the University of Cambridge Programme for Sustainability Leadership (CPSL) as a 'Top 40 books of 2010'. This was followed by, The Sustainable University – Process and Prospects, which was partly based on Plymouth's sustainability work. His latest book 'Post-Sustainability and Environmental Education: Remaking Education for the Future' was published in 2017 by Pivot/Palgrave.
His varied career has included roles as teacher, deputy director of a national educational body, consultant (particularly to WWF-UK), freelance academic, academic tutor at London South Bank University (LSBU), and Professor at Plymouth University. During this time, he has built a substantial reputation as one of the most eminent thought leaders on the theory and practice of sustainability education, and has had much influence on theory and practice in the field.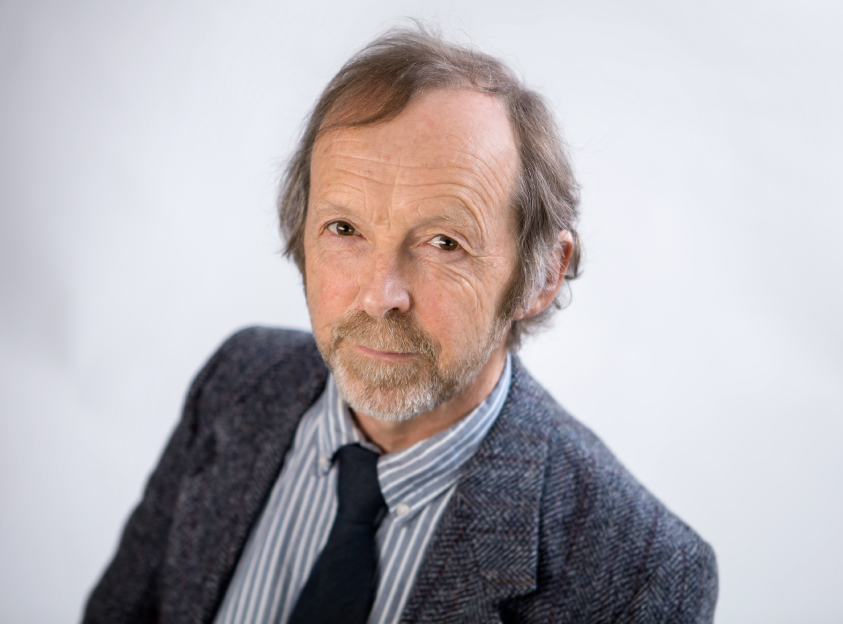 Sophie Slater
Brand Director at Birdsong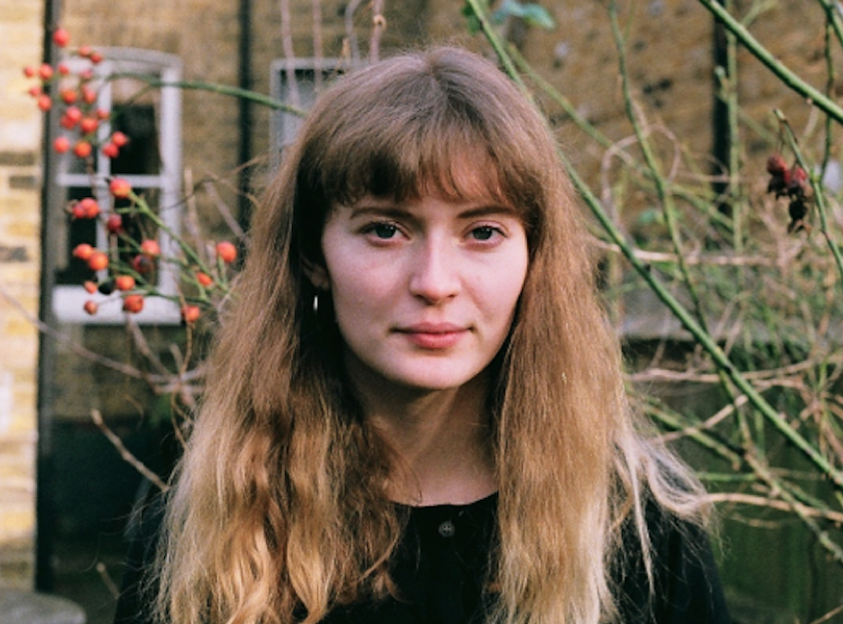 Sophie Slater is co-founder and Brand Director of ethical, sustainable, feminist fashion label www.birdsong.london Birdsong is powered by women's charities who make garments in East London, with an ethos of "no sweatshops and no photoshop." Inspired by the great skill and creativity in women's community groups, but frustrated by their financial insecurity in the context of budget cuts and rising rents. With the fashion industry addicted to Photoshop, and wholesale exploitation of millions of female garment workers worldwide, an ethical fashion brand, championing women from worker to wearer was born. 
Sophie occasionally lectures and runs workshops on body positivity, feminism and zine making. She's also written about ethical fashion for i-D magazine, Refinery29, and The Guardian.
In the run up to Fashion Revolution Week from 23rd-29th April 2018 Birdsong shared how they make their spring collection. Watch the short films which put a face to the women who design, source, fit, sew and sell Birdsong clothes, entirely in London. #WorkerToWearer.
Otto von Busch
Associate Professor of Integrated Design at Parsons – The New School for Design.
Otto holds a Ph.D. in design from the School of Design and Craft at the University of Gothenburg, Sweden, and has taught and exhibited work on the topic of fashion and empowerment over the last fifteen years. He has a background in arts, craft, design and theory and his projects explore how fashion can mobilize community capabilities through collaborative craft and social activism.
Otto has published articles in The Design Journal, Critical Studies in Fashion and Beauty, Fashion Practice, CoDesign Journal, The Journal of Modern Craft, Textile Cloth and Culture, Craft Research, Organizational Aesthetics, Creative Industries Journal & Journal for Artistic Research. His book chapters on design activism are part of The Routledge Handbook of Sustainable Product Design (2017), The Routledge Companion to Design Research (2015), The Routledge Handbook of Sustainability and Fashion (2014), as well as other design anthologies.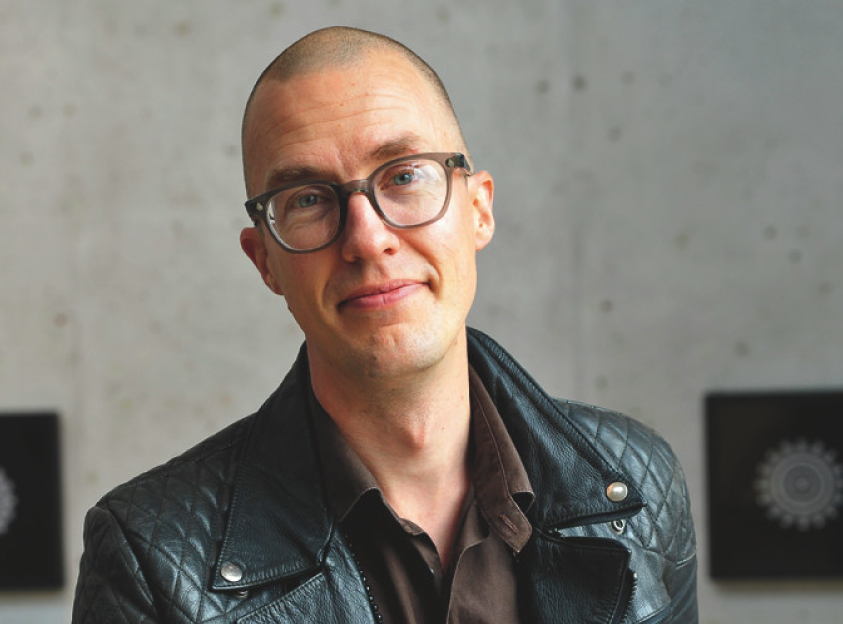 Claire Bergkamp
Stella McCartney Global Director of Sustainability and Innovation.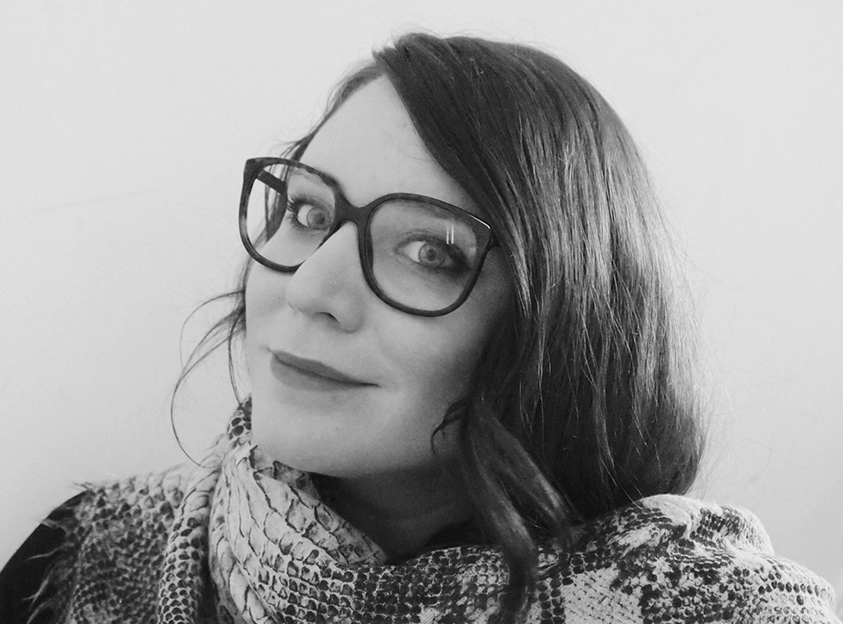 Claire Bergkamp joined Stella McCartney in 2012 and is the brand's Global Director of Sustainability and Innovation. During her tenure, Claire has helped establish the brand's leadership and reputation in sustainability. Developing its robust environmental and social improvement strategy and worked across the brand and its supply chain internationally to implement it. Claire has focused particularly on sustainable raw material development and procurement, as well as driving alternative materials and innovation. As such, she works closely with innovators, start-ups and universities to find new sustainable business models and solutions. A key element of her sustainability approach includes supplier engagement and the ongoing improvement in social welfare across the supply chain. Within this context, she also oversees Stella McCartney's ethical trade and community outreach programmes.
Praveen Nahar
Senior Faculty member in Industrial Design at National Institute of Design – India
Chairperson for International Programmes – Head of Design Vision Centre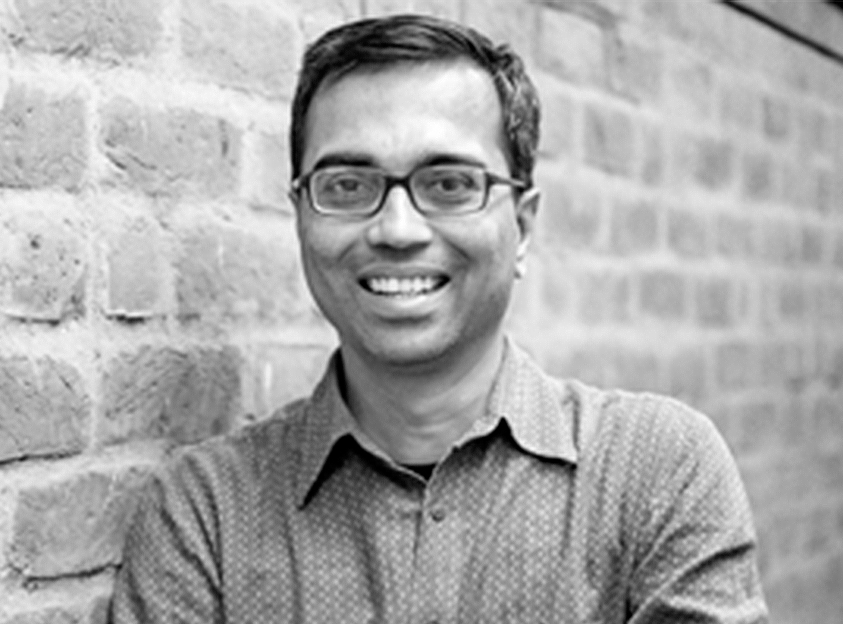 Praveen's areas of academic and professional interests include Systems Thinking in Design, Design Thinking, Sustainable Design, Design in the Public Domain, Rapid Product Development, Appropriate Technology and Strategic Design.
Praveen has been actively involved with academic projects concerning Systems Thinking and Design approaching complex issues and problems ranging from healthcare to mobility. He has also been involved with design research Projects with Microsoft, Nokia, Hyundai, Pininfarina, Panasonic, Steelcase, Siemens, RCA etc. He is widely travelled, presenting in forums and conducting design workshops and seminars in the area of Systems Thinking in Design, Sustainability and Universal Design across many countries.
He has been the India liaison for the "O2 Ecological Design Global Network" for many years. Recently Praveen has been on the jury of "India Design Mark", "Design for Change" global movement for children and "Innovative Mobility Solutions" at PACE Global Forum.
Orsola de Castro
Founder and Creative Director, Fashion Revolution
Orsola de Castro is an internationally recognised opinion leader in sustainable fashion. Her career started as a designer with the pioneering upcycling label From Somewhere, which she launched in 1997 until 2014.  Her designer collaborations include collections for Jigsaw, Tesco, Speedo, and 4 best selling capsule collections for Topshop from 2012 to 2014. In 2006, she co-founded the British Fashion Council initiative Estethica at London Fashion Week, which she curated until 2014.
In 2013, with Carry Somers, she founded Fashion Revolution, marking the tragedy in Dhaka, Bangladesh on 24 April 2013 when the Rana Plaza factory collapsed killing and injuring thousands of workers. Raising public awareness of the continuing social and environmental catastrophes in our global fashion supply chains, Fashion Revolution has become a global campaign with participation in over 1000 countries around the world.
Orsola is a regular key note speaker and mentor, Associate Lecturer at UAL, as well as Central Saint Martins Visiting Fellow.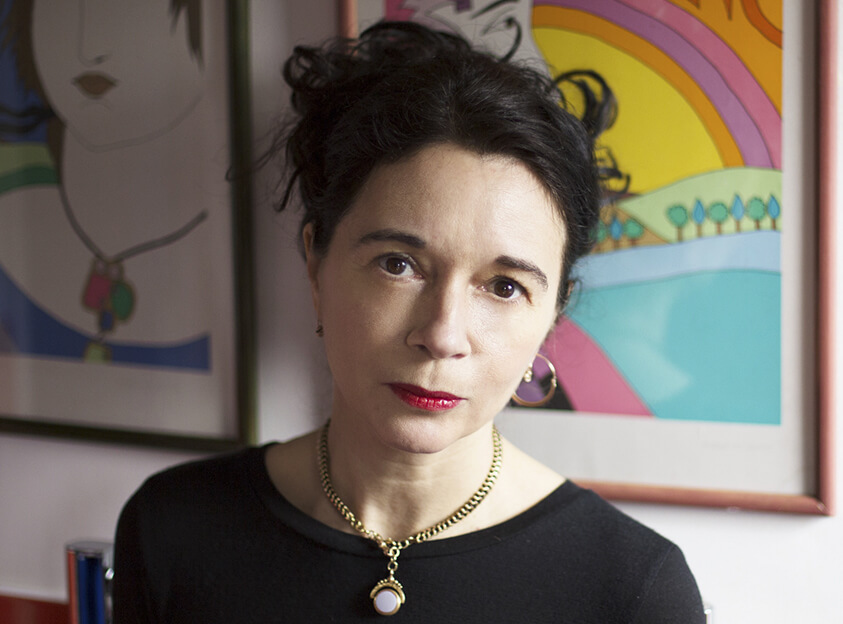 Helen Crowley
Kering, Head of Sustainable Sourcing Innovation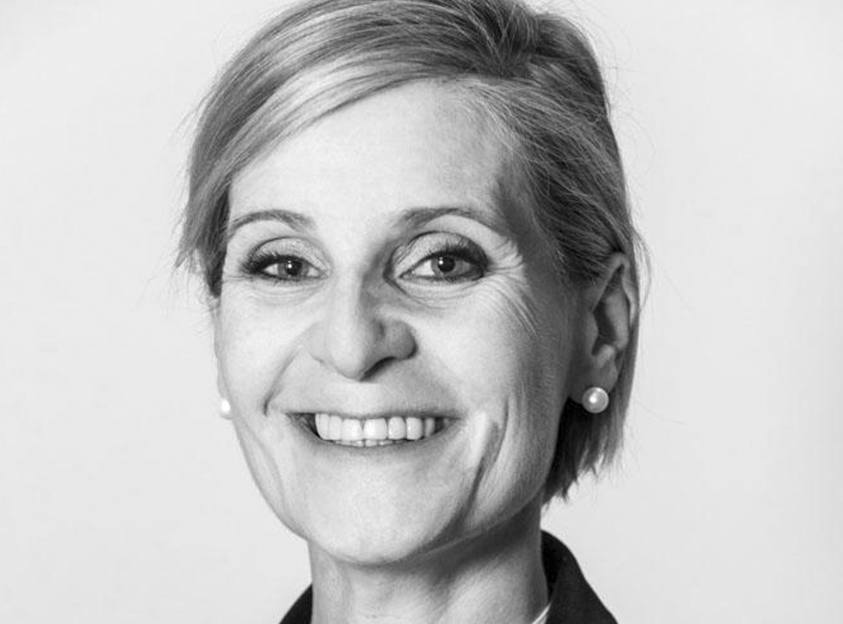 Dr. Helen Crowley joined Kering as the Conservation and Ecosystems Services Specialist in November 2011. Prior to Kering, Helen was Associate Director at the Wildlife Conservation Society for 11 years. She has a background in field-based conservation and development projects particularly in Africa and Madagascar, as well as market-based conservation initiatives and designing corporate-NGO partnerships. Helen has also worked as a consultant to several corporations where she was responsible for helping them implement sustainability strategies. During her tenure at Kering, Helen has been advising and supporting Kering's Luxury and Sport & Lifestyle brands with a focus on innovative cross-cutting sustainability solutions, including sustainable sourcing and manufacturing processes, to help guide the Group's overall sustainability strategy and programme implementation.
Edwina Ehrman
Senior Exhibition Curator at the V&A Musuem
Edwina Ehrman is a Senior Exhibition Curator at the V&A and a specialist in 19th century fashion. She is the Curator of Fashioned from Nature. Her previous exhibitions include Undressed: A Brief History of Underwear (2016) and Wedding Dresses 1775-2014 (2014). From 2009 – 2013 she was the lead curator for The Clothworkers' Centre for the Study and Conservation of Textiles and Fashion, the V&A's fashion archive at Blythe House in West Kensington. Her publications include Fashioned from Nature (V&A Publications, 2017), London Couture 1923-1975: British Luxury (V&A Publications, 2015) of which she is co-editor and a contributor, and Wedding Dress: 300 Years of Bridal Fashions (V&A Publications 2011, 2014).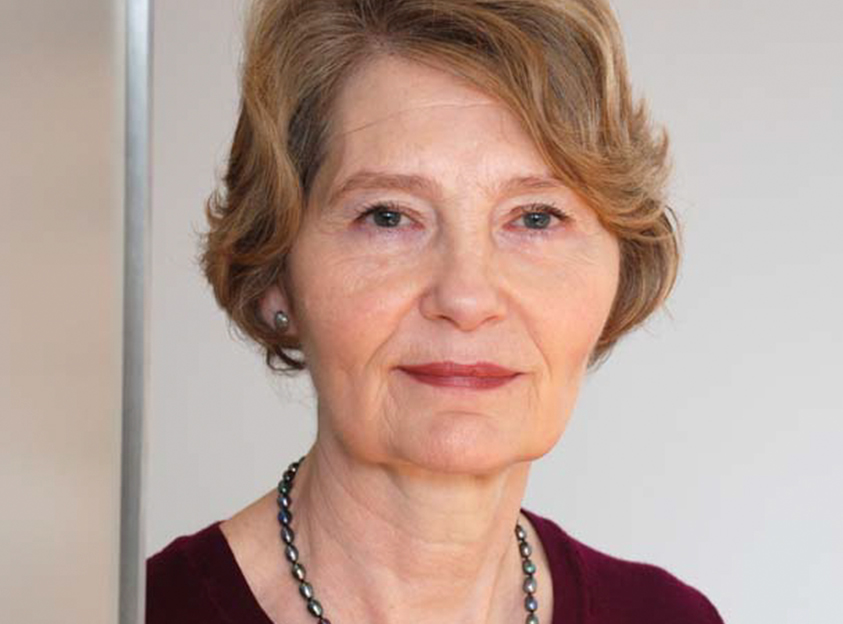 Mary Creagh
UK Member of Parliament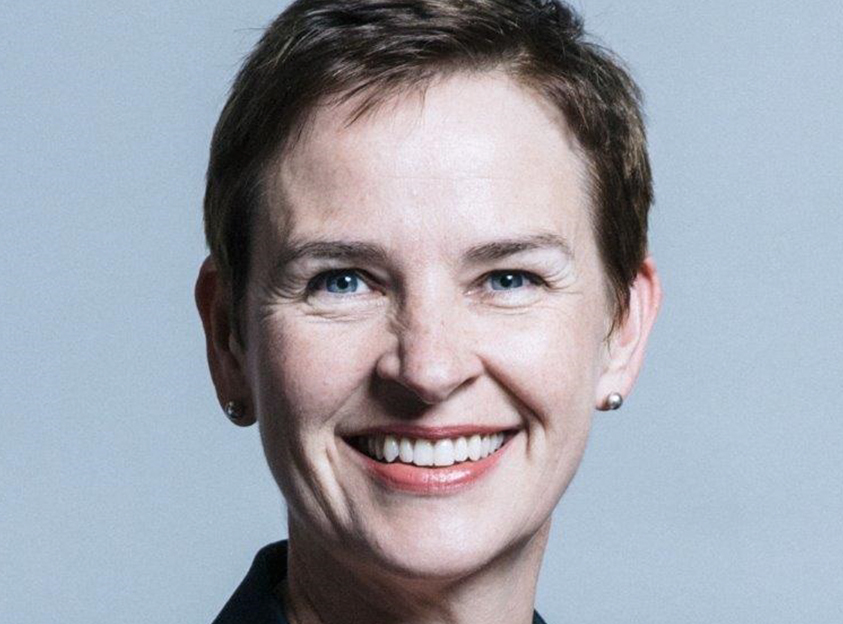 First elected as MP for Wakefield in 2005, Mary held the Environment, Transport and International Development briefs in the Shadow Cabinet between 2010 and 2015. Mary currently serves as Chair of the Environmental Audit Select Committee a position she has held since Feb 2016.
Mary forced the Government to abandon their plans to sell off England's forests, held Ministers to account during the horsemeat crisis, led a successful campaign for a ban on microbeads, and led Labour's campaign on the impact of rising bus and rail fares on the cost of living.
Before Parliament, Mary taught entrepreneurship at Cranfield University's School of Management. At the same time, Mary was a councillor in Islington 1998-2005 and Leader of the Labour Group 2000-2004. She spent four years in Brussels working for an international NGO. Born in Coventry, she attended the local comprehensive school and has degrees from Oxford (Modern Languages) and the LSE (European Studies).
Katharine Hamnett
Fashion Designer
A graduate of Central St.Martins, Katharine Hamnett London launched in 1979 with a range of eclectic women's designs – menswear followed in 1981. Also in that year Katharine released the first of many slogan tees CHOOSE LIFE; soon followed by EDUCATION NOT MISSILES, WORLDWIDE NUCLEAR BAN NOW, PEACE, SAVE THE FUTURE – these are central to the Hamnett DNA of the provocative and political writ large.
In 1984 events snowballed – the collection was selling in 700 of the best retail outlets across 40 countries. Katharine, known to the British public as a "bad girl with integrity" was the first person to win 'The Most Influential Fashion Designer of the Year' awarded by the British Fashion Council and signed her first international licenses. Across the media, and on the street, it was the summer of the slogan tee (Wham wore Choose Life for one of their videos), perhaps the most famous being the '58% Don't Want Pershing' that Katharine wore to meet the PM Margaret Thatcher. A bold political act that made front pages news around the world.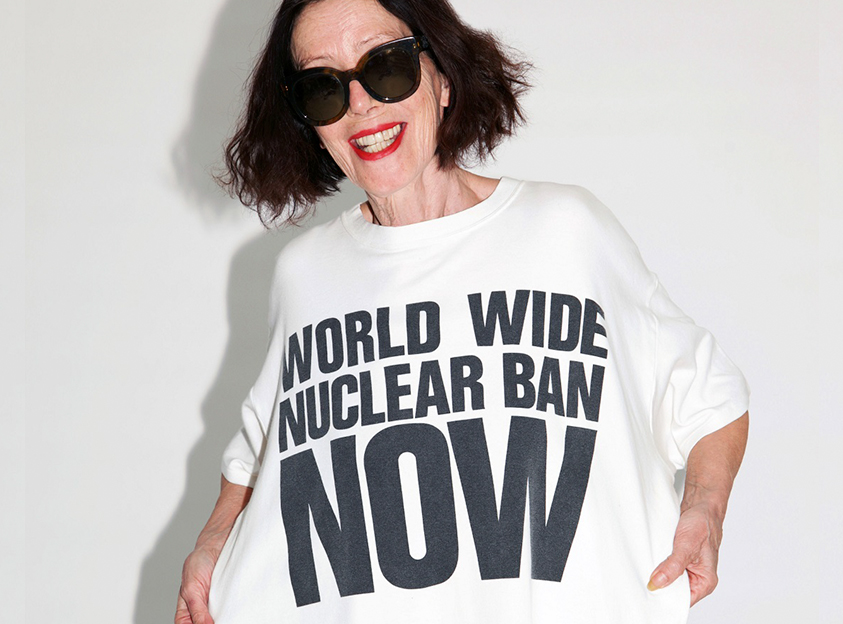 Angela McRobbie
Professor of Communications at Goldsmiths University of London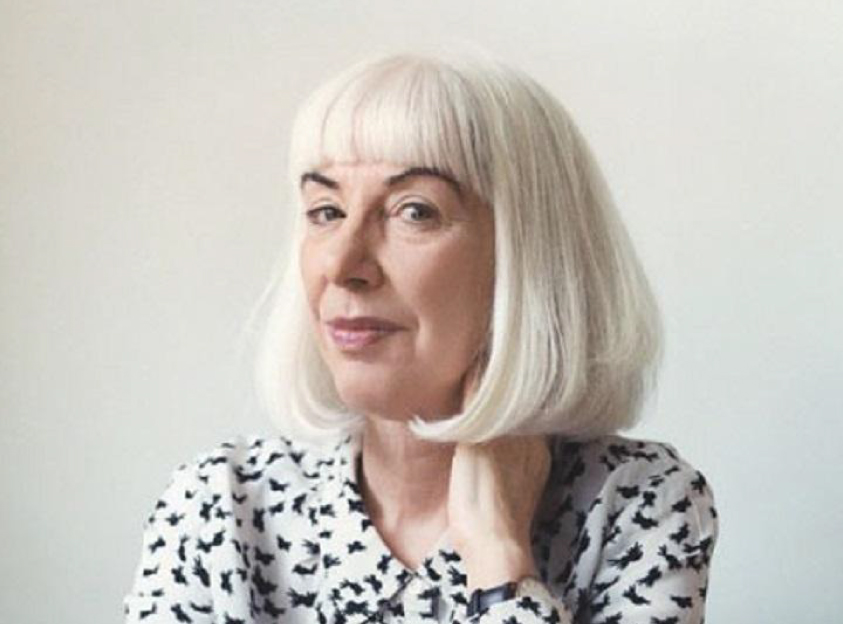 Angela McRobbie has recently been elected a Fellow of the Royal Society of the Arts. She carried out her early work at Birmingham Centre for Contemporary Cultural Studies, her most recent books include The Aftermath of Feminism 2008, Be Creative 2015. Currently completing Feminism, Neoliberalism and Popular Culture (Polity 2019).
Angela is a regular contributor to BBC Radio 4 Women's Hour and Thinking Allowed and writes for OpenDemocracy and for The Guardian Comment is Free.
For more than 20 years Angela McRobbie has investigated the practices of fashion design as creative labour, with particular emphasis on micro-enterprises and more recently 'start ups'. She has published extensively on this topic and is currently completing a monograph based on the AHRC-funded CREATe project titled Fashion Micro-enterprises in London, Berlin and Milan. The focus of this work is on the impact of the Euro-zone economic crisis of 2008 for arts and fashion graduates, the impact of pro-active urban cultural policy regimes and the consequences for London's young designers of the aggressive neoliberalisation of the last 2 decades, and their being 'costed out' of the city.