GUEST
SPEAKERS

Information forthcoming

Elin Frendberg is CEO of the Swedish Fashion Council. She works with fashion intelligence and helps the industry to adapt to new business models, technology and sustainability issues. Elin has initiated the platforms Digitizing Fashion and Fashionomics, and is board member of The Nordic Fashion Association, Mistra Future Fashion and the Swedish Fashion Association.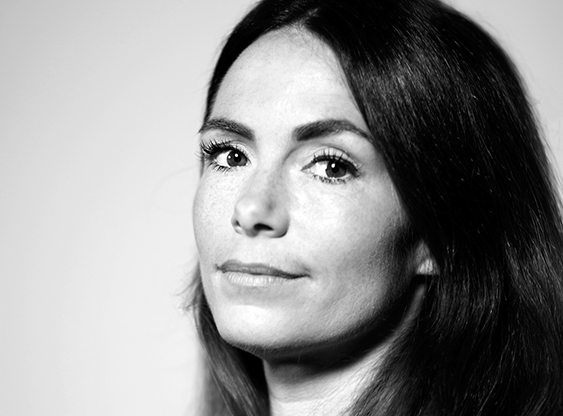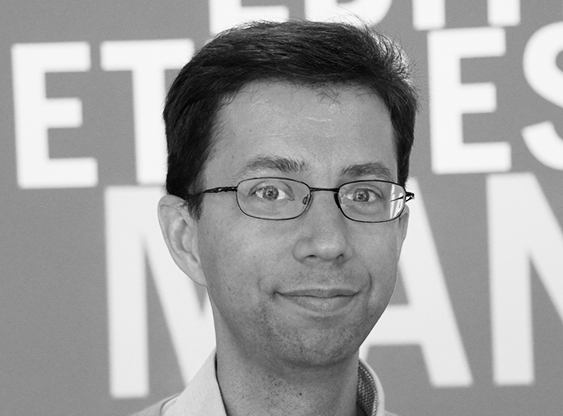 David Zajtmann is a graduate of Sciences Po Paris and IFM, with a DEA in Industrial Organization from Université Paris Dauphine. He has a doctorate in Management Science from the Université Paris 1 Sorbonne, researching the question of legitimacy by examining the strategies of couture and ready-to-wear houses. At IFM, he is a professor and head of academic coordination and partnerships of the Fashion, Design and Luxury Management Postgraduate Program.

Oskar Juhlin is Professor at Stockholm University at the Department of Computing and Systems Sciences, where he recently established a Swedish research and industrial network called "Digitizing Fashion" (facebook.com/digifash and on twitter @digifash) on the topic that also is called Fashion Tech. He is founder and former Director of the Mobile Life VinnExcellence Center. He was Director of the Mobility Studio at the Interactive Institute, Stockholm, Sweden in between 2000 and 2011. He has an interdisciplinary background spanning technology and social science. Oskar has conducted work and managed groups in many design research fields such as social media and road traffic, human animal interaction, video interaction and fashion. His approach draws on combining ethnographic fieldwork of user practices with design and technical research, to generate knowledge and new applications, referred to as "associative design".

His research is mainly published at Conferences such as ACM CHI Conference on Human Factors in Computing Systems, Mobile HCI on Human-Computer Interaction with Mobile Devices and Services, and CSCW on Computer-Supported Cooperative Work and Social Computing. He has also founded two companies (Figuracy/Shapecompanion AB and Liveling AB) in the areas of social media and fashion, as well as live video production.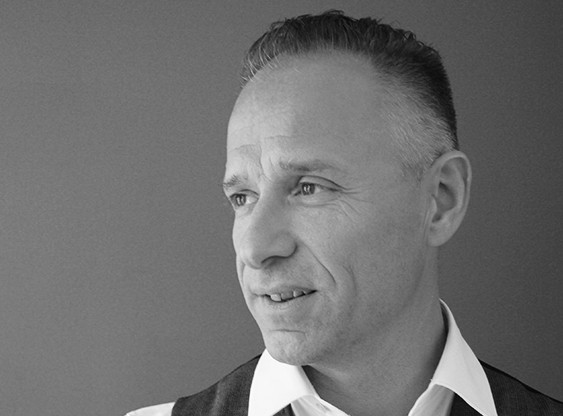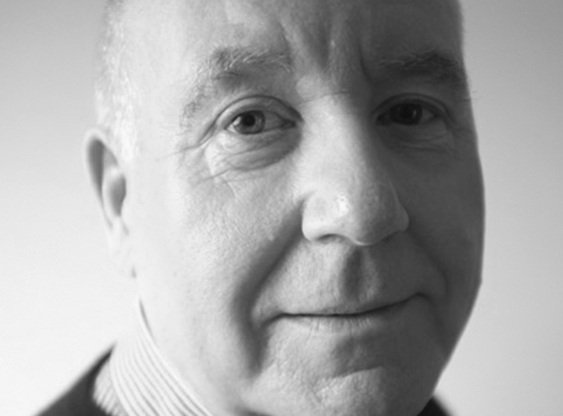 Dr John Armitage is Professor of Media Arts at Winchester School of Art, University of Southampton, United Kingdom. He is co-director of the Winchester Luxury Research Group and is a member of the editorial board of the journal Luxury: History, Culture, Consumption (Taylor & Francis). John is currently writing Luxury and Visual Culture (Bloomsbury, forthcoming) and, with Joanne Roberts and Jonathan Faies, he is co-editing The Luxury Reader (Bloomsbury, forthcoming). He is also the co-editor, with Joanne Roberts, of Critical Luxury Studies: Art, Design, Media (Edinburgh University Press, 2016) and the co-editor, with Joanne Roberts, of The Spirit of Luxury, a special issue of the journal Cultural Politics (Duke University Press, 2016). His main research interests are in luxury culture and luxurious forms of consumption, luxury and visuality, luxury and art, photography, cinema, television, social media and new media. His books and articles have been translated into Dutch, German, Korean, Mandarin, and Spanish.

Luxury consumption has increased in Sweden, and the other Scandinavian countries, during the last decade. International fashion brands like Prada, Chanel and Céline are opening standalone stores in Stockholm and other brands are in the pipeline to join them very soon. But how did the Swedish market mature to this point? How has the view of luxury consumption changed in Sweden? And more importantly: why has it changed? And what will it look like in the (near) future?
Imagegroup AB, where I am Head of Marketing and PR, has played a key role in changing the perception of luxury in Sweden. In my keynote I will expand on what defines the Swedish luxury consumer market and the changes it has gone through for the past decade.
Imagegroup AB was founded in 1980's. It is a franchisee company for Bottega Veneta, MaxMara and Mulberry and the multibrand store concept NK Access stocking brands like Valentino, Dolce & Gabbana, Céline, Gucci, Balenciaga, Alexander McQueen and Loewe.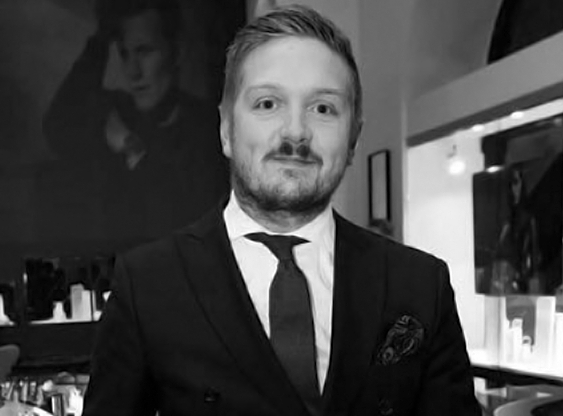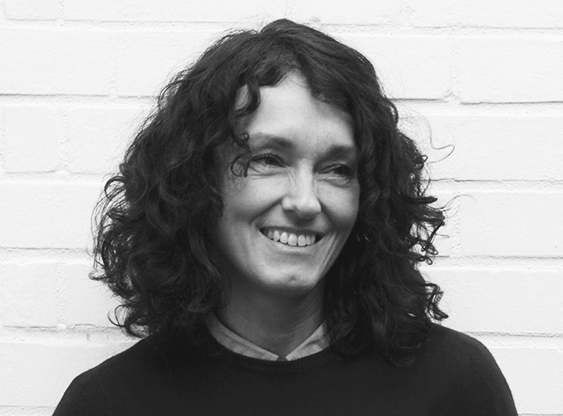 Professor Dilys Williams FRSA established and directs Centre for Sustainable Fashion, a University of the Arts London, Research Centre. The centre explores fashion as a life well lived within ecological boundaries and practices of human equity. Dilys' work draws on her extensive experience as lead womenswear designer with international collections for Katharine Hamnett, Liberty and Whistles alongside an internationally based and globally recognised teaching and research portfolio. Her place on the Evening Standard's London's Progress 1000 list evidences the public and academic influence of her work alongside her advisory roles to business and academic institutions. Acting as co-secretariat to the House of Lords All Party Parliamentary Group on Fashion, Sustainability and Ethics, Dilys brings a range of climate and social change considerations to the attention of key political figures, creating space for a range of voices for change to be heard.
CECILIA STRÖMBLAD BRÄNNSTEN

Cecilia Strömblad Brännsten is H&M's Sustainability Business Expert on sustainable materials and product integrity as well as closed loop and circular economy. She is also the global project manager for the H&M Garment Collecting program.Cecilia is a key player in the H&M circular strategy and leads the work on H&Ms circular efforts related to products andmaterials. Cecilia is also involved in a number of global sustainability initiatives such as CE 100, Better Cotton Initiative and Mistra Future Fashion and is one of the founding members of the Organic Cotton Accelerator and the Fashion and Textile Leaders for Forest Conservation.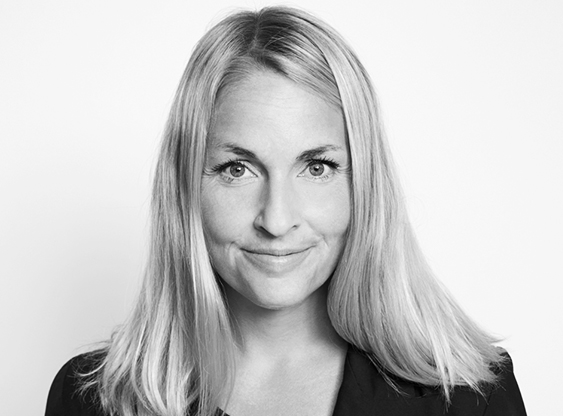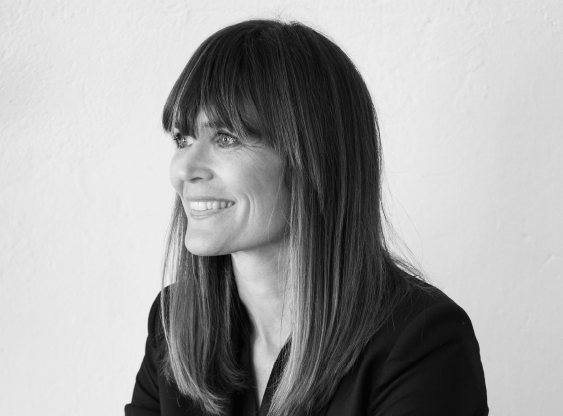 Elin Larsson is Sustainability Director at Filippa K since 2011 and has worked within the company for the last twenty years within most areas of the company, from Sales coordinator, Project leader, Sales Support manager, Logistic manager to Supply chain director. To fully integrate sustainability throughout the business she is working on all parts of the company. Elin has additionally studied Sustainable transition (the relationships between economic, political and environmental crises) at Jönköping University.
Johanna Pietsch is a jewelry expert and CEO of the Swedish Jewelry company Engelbert which is a traditional, exclusive fine jewellery brand, run with care and passion by the Engelbert family for four generations. The brand combines stylish, contemporary design with traditional values.
Johanna Pietsch is a graduate gemmologist and diamond grader (FGA DGA) and holds a Master of Art from Stockholm University, specialized in antique jewellery. After 20 years in the jewellery business she has a vast experience of the high end sector of the fine jewellery and diamond industry, including Graff Diamonds in London and Étude Tajan Paris as former employments.
Apart from being a jewellery expert she also has experince of launching new jewellery brands and working with brand strategy, pr and entrepreneurship.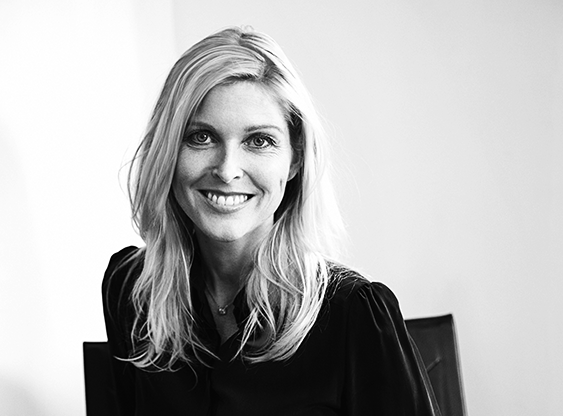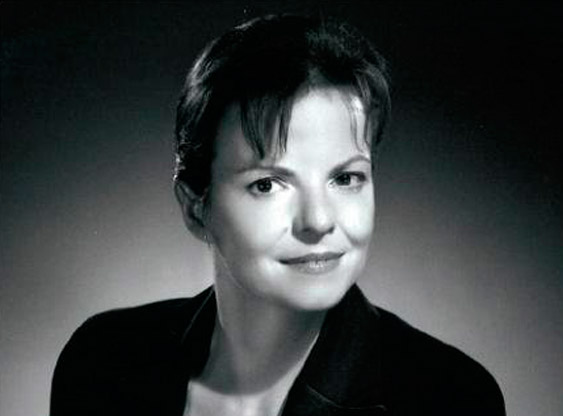 Delphine Bellini – Deputy CEO at Elsa Schiaparelli SAS.
Delphine Bellini holds a degree in International Marketing and Management, with a specialization in Luxury industries. She began her career in the Luxury tourism industry and swiftly entered the universe of Fashion. In 2002, she joined the Couture House Leonard where she oversaw the management and business development of the brand licenses. In 2005, she joined JC de Castelbajac to develop a specific business model and expand the label of the Pop-centric Artist into a comprehensive lifestyle brand. In 2011, she launched her own consulting business bringing her global expertise in management, finance and business development to high end and luxury brands. In May 2014, she was called to join the mythic Couture House Schiaparelli to shape the brand and lead its strategic development.
Since 2010, Delphine Bellini has been Adjunct Faculty Member at IFM (Institut Français de la Mode) and an active advocate for the mentoring of young entrepreneurs in the fashion and luxury industry.