Dr. Heidi Härkönen (LL.D., trained on the bench) is a Senior Researcher at the University of Turku Faculty of Law. Working with fashion law now for a decade, Dr. Härkönen has been a pioneer in developing this research theme in Finland. Her research focus is on digitalization of the fashion law industry and using law as a tool to shape the fashion industry towards sustainability, having an intellectual property law point of view. Her doctoral research was about copyright protection as a tool to foster sustainable development of the fashion industry. The doctoral dissertation was awarded with a Distinguished Early-Career Researcher Award by the University of Lapland. Dr. Härkönen is also the founder of the Finnish Fashion Law Association and acted as its president from 2014 to 2017. Prior to law school, she studied fashion design, and even today Heidi designs and makes her own clothes.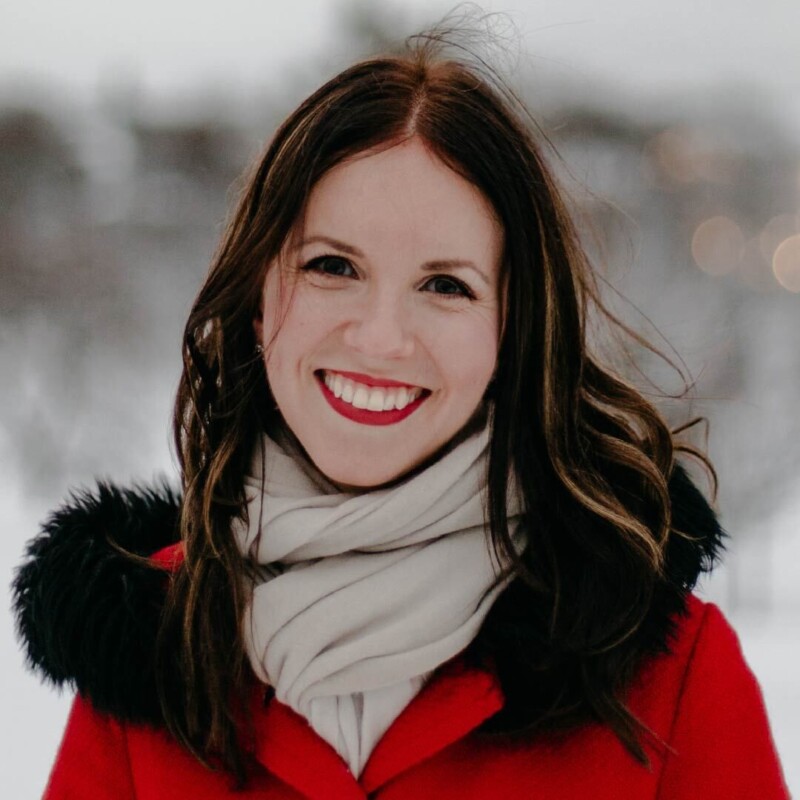 Rebecca Ravalli received her law degree in 2016 from the University of Turin. In 2016 she won a doctoral fellowship at the Law Department of the European University Institute in Florence where, in 2017, she also obtained an LLM in European, International and Comparative Law.
She finished her Phd thesis titled "Externalities of production in GVCs: An EU consumer perspective" under the supervision of professor Hans-W. Micklitz, from the European University Institute of Florence. In her thesis she addresses the role of consumer contract law in the context of externalities of production in global supply chains in the textile sector.
Between 2017 and 2021, she was an invited speaker at numerous conferences including at Sciences Po (Paris – France), Amsterdam Law School (Netherlands), and the University of Helsinki (Finland).
From January to March 2020 she was a visiting researcher at the University of Helsinki.
Rebecca supports rèn collective, a nonprofit organisation engaged in sharing knowledge and practices about sustainable fashion with her knowledge on law and sustainability.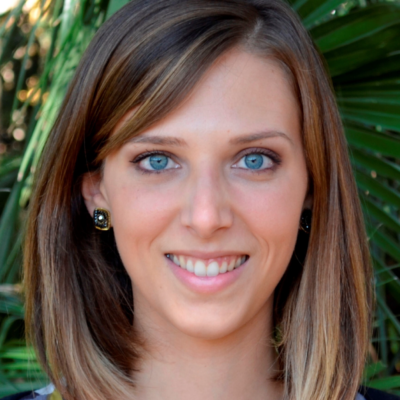 Sara Cavagnero is a Researcher at Northumbria University and qualified IP lawyer admitted at the Italian Bar, Sara's work has devoted to the use of IP assets as private sustainability governance tools and the legal implications arising thereof. Her analysis is framed within the under-considered SMEs' perspective and focused on suppliers along the value chain. Sara is involved as an expert at UN/CEFACT "Enhancing Traceability and Transparency for Sustainable Value Chains in Garment and Footwear" project. She is the Law & Sustainability Specialist and one of the co-founders of the NGO rén collective, a platform providing sustainable fashion SMEs with network opportunities and viable options for an industry reset.
Khaya Mchunu is a senior lecturer in the Department of Fashion Design, University of Johannesburg.
Previously Khaya got a Bachelor's Degree in Technology: Fashion (UJ) and a Master's Degree in Technology: Fine Arts (cum laude, University of Johannesburgh).
He obtained his Ph.D. in Visual and Performing Arts from the Durban University of Technology under the title" Socially engaged creative practices: A transdisciplinary study of Woza Moya". The study used transdisciplinarity's concepts of integration and collaboration to analyze the design and creative process of an arts and craft organization called Woza Moya. It aimed to advance the call for transdisciplinary entrepreneurship. He currently has two research interests. The first is a continuation of his study of community sewing practices in the South African context. The second is the link between fashion, clothing, and public figures, an interest area broadly approached through biographical research. Khaya has published several articles on international Journals being an Invited Key Speaker at national conferences on Fashion Studies in South Africa.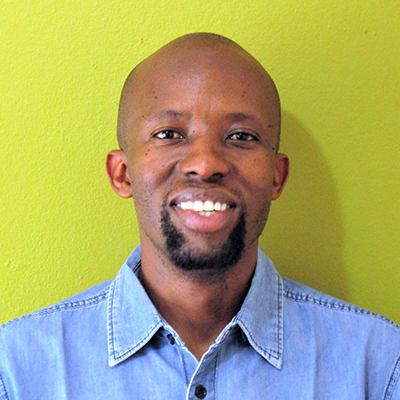 Heike Derwanz is assistant professor for Material Culture and Sustainability at the Academy of Fine Arts, Vienna, Austria. Previously she was a professor of Material Culture in educational settings at the University of Oldenburg and a visiting professor for ethnology at the University of Bremen. As a cultural anthropologist and art historian specializing in metropolitan culture and lifestyle she has been researching urban textile practices in households and their embeddedness in city infrastructures. In 2021 she finished her project "Clothes in Affluence. How Fast Fashion Changed our Relationship to Clothes" which will be published in 2023 and the research project funded by the German Research Foundation on minimalists as pioneers for sustainable practices. She recently published an anthology on minimalism as a cross-cultural phenomenon.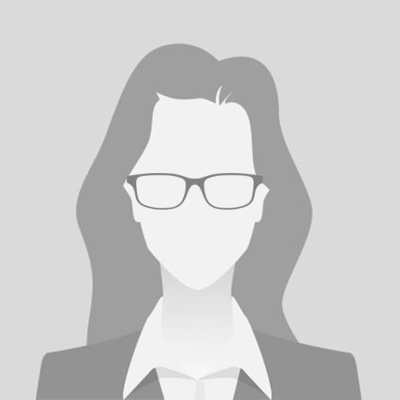 Prof. Dr. Christiane Luible is co-director of the Fashion & Technology department at the University of Art and Design Linz. Her practice-oriented fashion design research focuses on digital fashion and on exploring new digital – analogue approaches, as well as on new sustainable processes and methods for fashion. Currently, she leads the FWF Peek research project "Fashion & Robotics", which researches the transfer of robotic fashion manufacturing processes to new, bio-based materials, and has led several international and national research projects for her department, including the EU STARTS Lighthouse-Project Re-FREAM. Previously, she was the Director of the Fashion and Accessory Department at HEAD-Genève, a researcher at MIRALab of the University of Geneva, and has worked on key innovation projects such as E-Tailor, Leapfrog and Haptex.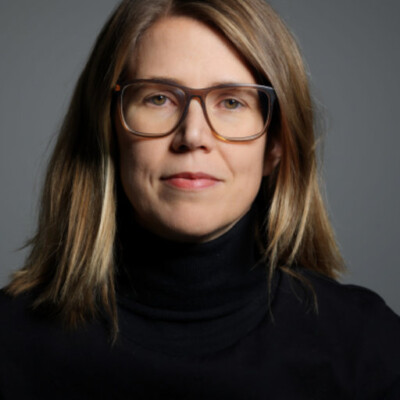 Dr. Christiane Rohleder is State Secretary at the Federal Ministry for the Environment, Nature Conservation, Nuclear Safety and Consumer Protection, which has a focus on empowering consumers to enhance climate action, circular economy and protection of the environment. Prior to that, she served for five years as State Secretary at the State Ministry for Family, Women, Youth, Integration and Consumer Protection of Rhineland-Palatinate. Before her position as State Secretary, she worked for over ten years as a policy officer in the department for consumer protection in different fields including consumer protection in information society, energy services and financial services. She worked also in the departement for world food security. After university, she worked for the Green Party's parliamentary group in the Bundestag as an adviser on legal and interior policies. She studied Law and holds a doctoral degree from the University of Regensburg.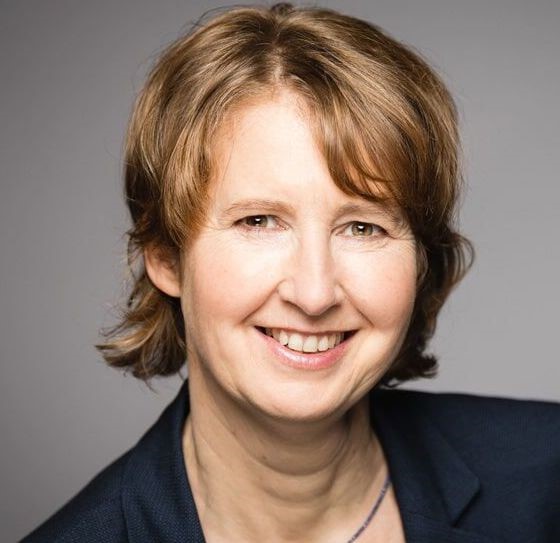 Originally a fashion designer, Mathilda Tham is Professor of Design and research director at the Department of Design at Linnaeus University, in Sweden. Her research is based on metadesign, which proposes a higher order of design, the design of design itself, with environmental and social concerns always taken together. Mathilda is an activist, defending that research should be transformative as well as informative. At Linnaeus University, Mathilda Tham is scientific leader for The Bridge Collaboration Arena, and leads the project Forest Meetings, hosted by Linnaeus Knowledge Environment Green Sustainable Development
Mathilda Tham is a member of the Board of Mistra Future Fashion the Swedish Foundation for Strategic Environmental research,
Mathilda has co-authored with Kate Fletcher the "Earth Logic Fashion Action Research Plan" (2020). Earth Logic project led to policy initiatives for the global fashion sector (European Environment Bureau), new media platforms, and a series of dialogues with industry and governance.
From 2023 Mathilda Tham will lead the project Cultural Entrepreneurship – Earth Logic design, which will systematically evaluate the values that design based on a new logic can create. This project is part of the larger project InKuis, PI Anders Högberg (Kamprad Foundation) with the aim of exploring and strengthening the opportunities for cultural entrepreneurship in Småland.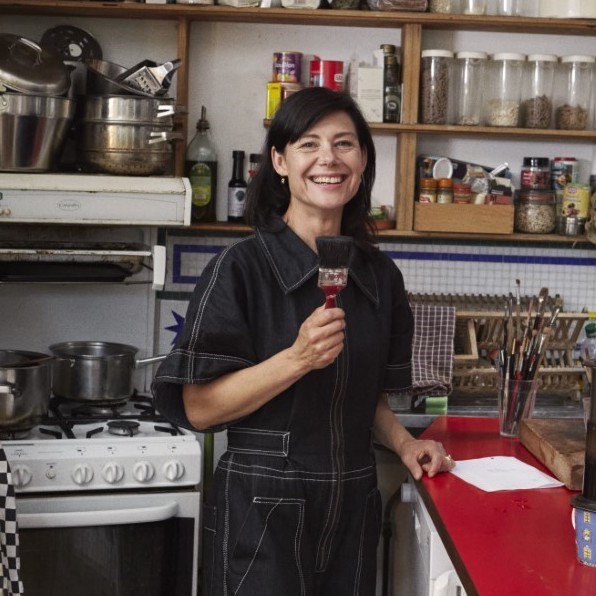 Kate Fletcher's work is both rooted in nature's principles and engaged with the cultural and creative forces of fashion and design. For more than two decades, her original thinking and progressive outlook has infused the field of fashion, textiles, and sustainability with design thinking, and come to define it.
Kate brought systems thinking to fashion – and this and the pioneering key concepts such as Earth Logic, Fashion Ecologies, 'craft of use' and 'post-growth' fashion and her role as a co-founder of the Union of Concerned Researchers in Fashion – have fundamentally changed how fashion, textiles and sustainability is understood and engaged thousands of people worldwide with a pioneering approach.
Kate is the most cited scholar in the field of fashion and sustainability with over 70 scholarly and popular publications in the field. She is the author of nine books including Sustainable Fashion and Textiles: Design Journeys (2008), with a fully revised Second Edition with new content released in 2014. Readers call it "inspiring," "the foundation for a radical new perspective" and "a bible" and it is in active use in commercial design studios and is the principal text in academic seminar rooms around the world.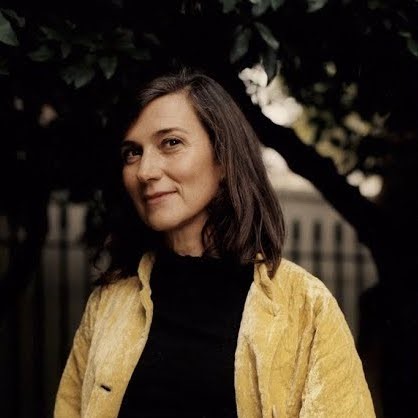 After many years of working as a marketing and communications architect for companies and agencies (including BMW AG, Grey direct eMarketing New York, the argonauts Munich), Theo Grassl has made his mission to pass on knowledge and experience as a lecturer and speaker, in some academic institutions such as AMD. Theo Grassl is a member of the Board of Directors of the Fashion Council of Germany.
The Fashion Council Germany e. V. is the lobby for fashion "designed in Germany". Founded in January 2015 in Berlin on the initiative of national industry experts, the FCG promotes German fashion design as a cultural and economic asset and supports young designers from Germany. In addition to the promotion of young designers, special attention is paid to education, sustainability and fashion technology as well as to the promotion of interdisciplinary dialogue and networking.
Anna Liedtke is the Digital Fashion Director of the Dutch company The Fabricant
As multidisciplinary Fashion Director for the digital-only fashion brand The Fabricant, Anna Liedtke leads the creative team and blends technology and fashion together with the goal to create engaging solutions for digital fashion experiences. The Fabricant is known for photo-real 3D fashion and animation and leads the industry by creating an equal platform for young fashion designers and brands, to visualize and trade their ideas.
Anna Liedtke, the fashion designer who went digital and never looked back, started her digital journey as a traditional Designer and Project Manager at HUGO BOSS. Her highly motivating personality transformed conventional processes into digital, ones to develop sustainable workflows and enable more creativity during the process of design, production, and sales.
With her roots as a traditional bespoke tailor, she knows the art and quality of an almost lost craftsmanship. In today's world of mass-produced clothing, she revives and adapts her knowledge to digital fashion.
The Fabricant started with two years of technical and business development, before growing into an official business in 2018. The company was founded by Kerry Murphy, from Finland, Amber Jae Slooten from Netherlands, and Adriana Hoppenbrouwear-Pereira, from Brazil.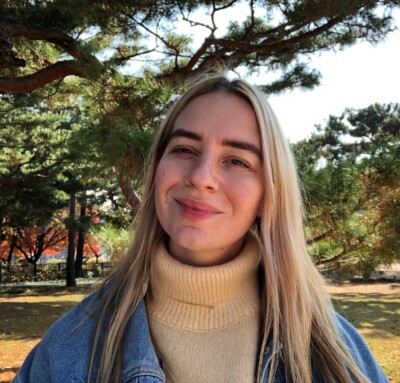 Professor Eric Nowak, Ph.D., is Head of the Swiss Finance Institute (SFI) Lugano and Director of the Center for Climate Finance and Sustainability (CCFS) at USI – Universitá della Svizzera Italiana. Eric studied at the Universities of St Gallen and Bocconi in Milan and completed his PhD at the University of St Gallen in 1997, where he was an early member of the oikos student association for environmental economics. He was visiting professor or researcher at the Universities of Chicago, Hohenheim, COPPEAD Rio de Janeiro, CEIBS Shanghai, Witten/Herdecke, a fellow of the Center for Financial Studies (CFS), Rock Center for Corporate Governance Visiting Scholar at Stanford University, adjunct professor at the Université de Luxembourg School of Finance (LSF), and Senior Visiting Professor in Risk Management at the National University of Singapore (NUS). He has published in the top journals such as The Journal of Finance or Journal of Financial Economics. Since 2016 he is also Director of the Master in Financial Technology and Computing (FinTech) merging his research at the forefront of Digital Finance and Decarbonization in Voluntary Carbon Markets.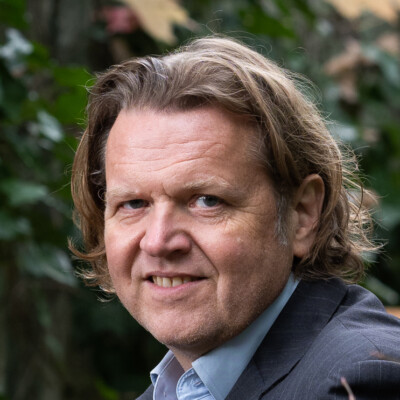 Martina Macpherson has a long-term track record in sustainable investing, data, frameworks and index solutions, and has been recognised as a one of the Top 50 Women in Finance (World Finance Forum 2022).
Martina is Head of ESG Product Management at SIX – the Swiss Exchanges Group – and a Board Member of the Network for Sustainable Financial Markets.
She has held a range of senior strategy, global research, business and product development roles at ODDO BHF AM, Moody's ESG Solutions, S&P Global Inc., MSCI ESG Research and Lloyds Banking Group – Insight Investment
Martina is an advisory board member at the All Party Parliamentary Group on ESG, Houses of Parliament /UK, at ROSIF, Eastern Europe's first SIF, and at Let's Localise, a primary education platform.
Over the last decade, she has led and participated in a range of sustainable investment and 'green' finance working groups such as ICMA's ESG/SFDR work streams, FinDatEx's EET working group, WBA's Just Transition Coalition, the European Law Institute's Corporate Sustainability working group, Towers Watson's Thinking Ahead Institute Sustainable Finance efforts, the UK's Social Impact and Green Finance Institute's initiatives, as well as CEPS' (EU) and the IIF/IMF's global sustainable finance working groups. She contributed to the UNGC CFO SDG Principles, the EDMC, the Sustainable Stock Exchanges' and the UK Gov's taskforce reports on sustainable finance.
Martina co-edited the Routledge Handbook on Biodiversity (2022) and the RiskBooks Handbook on ESG in Portfolio Analysis (2022), contributed to the AI Book (2020).
Martina holds an M.A. from University of Frankfurt, an MBA certificate from the LSBF and a certificate from the Investment Association in the UK. She is a visiting fellow at Henley Business School and a guest lecturer at University of Zurich. In 2022, she started a part time PhD in sustainable finance at University of Cardiff.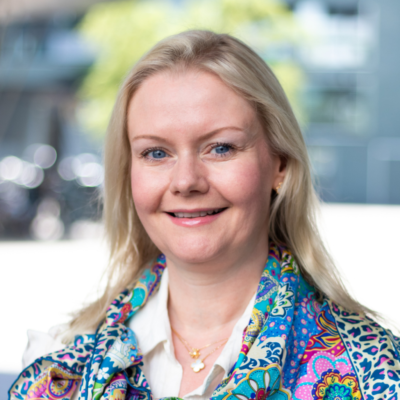 Theodor Cojoianu is Professor in Energy Finance at the University of Edinburgh. Theodor's work at the intersection between sustainability, datascience and finance is focused on applying innovative research methods to the study of sustainable development issues. His work has led him to be invited as a Member of the European Commission's Platform on Sustainable Finance, where he advises the Commission on EU sustainable finance policy and on HM Treasury's Green Technical Advisory Group. Theodor also serves as Academic-in-Residence in Agent Green and Sustainable Nation Ireland, on the advisory board of the EU Energy Efficiency Mortgages Initiative, as a member of Green Finance Ireland, and as an Executive Committee Member on the Global Network on Financial Geography (Fingeo)
Previously, he held appointments in the sustainable finance space in both academic and finance industry organisations. He worked in academia within the Centre for Responsible Banking and Finance at the University of St Andrews, the ICMA Centre at the University of Reading and the University of Edinburgh Business School. He was previously an analyst with MSCI ESG Research in London and affiliated with Sociovestix Labs and Sustainable Investment Partners.
Theodor received his D.Phil in Geography and the Environment from the University of Oxford and his MSc in Carbon Finance (Distinction) and MEng in Electrical Engineering and Management from the University of Edinburgh.